Consultation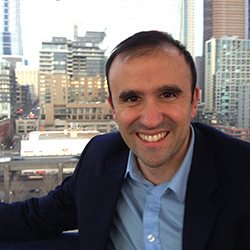 Member Wellness Program Manager, Dan Crystal Psy. D., is available for phone and video consultations. A licensed psychologist, Dr. Crystal has been with WSBA since 2008 and has worked with hundreds of attorneys on a variety of topics.
To set up a time to speak, email Dan at danc@wsba.org, and he will schedule a time to speak to you. If the topic is more urgent, reach him at 206-727-8267. Topics for consultation include:
Challenges with stress, depression, addiction, or other problems.
Requests for referral to psychotherapists, prescribers, groups, or inpatient programs.
Career consultations review your path in the law and provide guidance on best practices for networking and interviewing. Resume review is also provided.
Requests are responded to within 48 hours. These consultations are meant to triage problems and help direct you to suitable resources. Therefore, this is not intended as psychotherapy. If you are in crisis please call the WSBA Connects hotline at 800-765-0770. This number is staffed 24 hours a day, seven days a week.
Just taking the first step in reaching out can make a meaningful difference and prevent problems from getting worse. I look forward to speaking to you.