Solo & Small Practice Section History
1985: The Law Office Economics and Management Committee becomes the Law Office Economics and Management Section.
1993: The Law Office Economics and Management Section becomes the Law Practice Management Section.
1997: The Law Practice Management Section becomes the Law Practice Management & Technology Section.
2005: The Law Practice Management & Technology Section becomes the Solo & Small Practice Section.
---
Executive Committee Biographies
SHASHI VIJAY, Immediate Past Chair and Secretary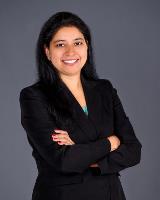 Shashi Vijay founded VJ Law Firm, PLLC with the vision of helping individuals and small-businesses with their legal needs, by partnering closely in understanding each client's unique situation and formulating solutions in an expeditious manner. She has over ten years of legal experience and represents clients in areas of business and startup formation, real estate matters, estate planning, consumer bankruptcy and related litigation.
Shashi earned her J.D. from Seattle University School of Law and is admitted to practice in State and Federal district courts. Shashi is the currently the Immediate Past Chair and Secretary for the WSBA Solo and Small practice section and is also Chair of the sections' CLE committee and has served as past chair of KCBA solo and business law sections and Board member of South Asian Bar Association. Shashi is an active member of the King County bar association and diversity groups such as Washington Women Lawyers, Washington Association for Justice and Mother attorneys of Seattle.
Shashi was born and raised in New Delhi, India, and outside of work is a busy mom raising her 11-year-old son and a 7-year-old daughter and loves spending time outdoors with her husband and kids.
JORDAN COUCH, Chair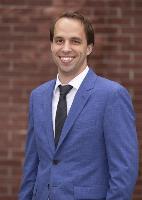 Jordan Couch is a workers' compensation attorney at Palace Law. He grew up in the prairie land of eastern Montana. After high school, he moved to Maryland where he obtained his bachelor's degree in Liberal Arts from St. John's College. From there, he traveled to Indiana and graduated from Indiana University's Maurer School of Law where he was awarded membership in the Order of Barristers. While in law school, Jordan worked for NASA and clerked for judges in the Maryland Court of Appeals and the Federal District Court for the Western District of Washington. He also managed and litigated cases for a pro bono organization that provided assistance to victims of domestic violence, sexual assault and stalking. Through each of these roles, he gained valuable experience in a wide array of legal fields and honed his skills as a courtroom advocate.
Jordan moved to Washington in June of 2015 and put his skills and experience to use helping injured workers. Outside of the office, Jordan is heavily involved in the legal community. He can frequently be found local, state, and national bar association meetings advocating for a better, more client-centric future to the legal profession. In his free time, Jordan is usually outside. You might see him at a concert or in the wilderness, hiking, fishing, skiing and diving his way through life.
DARCEL LOBO, Chair-Elect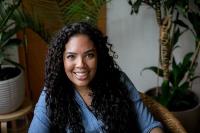 Darcel is the proud owner of DAL Law Firm, focusing on bankruptcy, real estate, and estate planning. After working at a law firm for 7 years, Darcel went solo and opened her own law firm in March 2016. Since going out on her own, she's become passionate about helping other lawyers open their own law firms and make themselves a priority in their own lives. She's married and has two children, Lucy who is 12 and Maxon who is 10. Darcel currently serves on the KCBA Board of Trustees, the WSBA Solo and Small Practice Section Executive Committee, is a co-chair for the MAMAs Ladder Down program, and also serves on the Board of Directors for the Seattle Southside Chamber of Commerce. She has also served as a past co-chair for the KCBA Solo and Small Firm Section, and was also a past president for SKCBA.
BRUCE GARDINER, Treasurer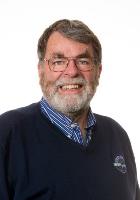 D. Bruce Gardiner graduated from the University of Puget Sound School of Law (now the Seattle University Law School) in 1976 and was admitted to practice the same year. He is licensed to practice in all courts in the State of Washington, including the Eastern and Western Districts of Washington (Federal Courts). In addition to his practice as an attorney, he has served as a Pro Tem (temporary, appointed by the Chief Judicial Officer) Ex Parte Commissioner and Judge in King County Superior Court.
Mr. Gardiner serves on the Mandatory Arbitration Panel of the King County Superior Court. He is one of two Washington State Bar Representatives on the Supreme Court Reports Committee. He currently serves as Treasurer of the Solo and Small Practice Section of the Washington State Bar Association and has been the Section's Chairman.
Mr. Gardiner's practice generally consists of business and real estate law issues. He also has had a special interest in copyright and trademark law. Additionally, Mr. Gardiner has served for 29 years as an elected Commissioner of the Northshore Utility District, in Kenmore, Washington. He is an active boater, and a primary instructor for the basic boating class necessary to obtain the Washington Boater's Card.
KARI PETRASEK, At-Large Member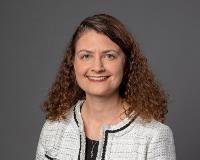 Kari Petrasek is a graduate of the Seattle University School of Law. She is a solo attorney, having started her own firm, Petrasek Law, in Mukilteo, Washington in January 2015. In the thirteen years prior to starting her own firm, she worked in several small firms in Everett, Washington. She is a civil litigator with significant experience in the area of juvenile law, guardianships, estate planning, and elder law. Ms. Petrasek is also a dedicated advocate for children, having served as a Volunteer and Attorney Guardian ad Litem for dependent children and has been one of the Snohomish County CASA Program contract attorneys for over 15 years. She was named Volunteer Guardian ad Litem of the month in June 2008 and March 2010. In addition, Ms. Petrasek has served as a judge and commissioner pro tempore at Snohomish County Superior Court since 2010. She is a past-chair of the WSBA Solo & Small Practice Section, Treasurer of Washington Women Lawyers, a past-president of the Snohomish County Bar Association, a member of Washington State CASA, a leader in the ABA GPSolo Division, a coach for the Archbishop Murphy High School Mock Trial teams, and serves on numerous other boards and committees in her community. In her free time, Ms. Petrasek enjoys skiing, golfing, football, and baseball.
NICK PLEASANTS, At-Large Member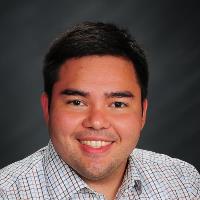 Nick Pleasants is an Elder Law attorney and owner of Pleasants Law Firm in Bellevue. After leaving his native Seattle to attend Columbia University in New York City, Nick returned to attend the University of Washington School of Law. In law school, Nick led the Asian Pacific American Law Students Association while earning his J.D. and an LL.M. in Taxation.
Nick has always had an entrepreneurial spirit. He spent summers mowing lawns and helping neighbors run their yard sales with a digital cash register. In high school, he managed the student store, and earned spending money tutoring and grading math worksheets. As college approached, he took an interest in his father's law firm, and worked as a file clerk and answered phones. After law school, he spent four years practicing law with his father, gaining civil litigation experience. When his father retired, it was the perfect opportunity to launch his own business—a law firm.
Nick is an active member at Chinese Southern Baptist Church in Seattle's International District, serving as a Trustee and Outreach Leader. He also enjoys the flexibility to travel and work remotely. You might find him taking a conference call from a beach in Singapore, closing a deal in line at Disneyland, or onboarding a new client from the ski lift at Steven's Pass. Just don't interrupt him while he's sweeping for his curling team.
MICHELE MOORE, At-Large Member

Originally from North Carolina, Michele is proud to call Washington home. She earned her Bachelor of Arts degree in Political Science from The University of North Carolina at Chapel Hill and her Juris Doctor degree from Gonzaga University School of Law in Spokane, where she fell in love with Washington. While attending Gonzaga, Michele served as President of the Women's Law Caucus and was an Associate Editor of two legal publications: Gonzaga Law Review and Gonzaga Journal of International Law. In addition, she worked as a legal intern at University Legal Assistance, a school-sponsored clinic for low-income clients who might not otherwise have access to legal representation. Michele is dedicated to serving the community and improving people's lives. In 2019, she opened her own firm, Guardian Community Law. Michele's primary areas of practice are family law, guardianships, and dependency. In addition to her solo practice, she also serves as a guardian ad litem.

Michele has served as a judge pro tem in the Lower Kittitas County District Court and as an adjunct professor at Central Washington University. Michele is strongly dedicated to serving the community on a personal as well as professional level. She partners with Aspen Victim Advocacy Services to provide pro bono services in addition to working on a low-bono basis with several agencies. In addition, Michele is a member of the Congregational Development Support Team of the Episcopal Diocese of Spokane. A strong advocate for responsible pet ownership, Michele is a cat mom to two rescues: Cooper, a dedicated guard kitty, and Willow, a mighty huntress of great renown.
EMILY ALBRECHT, Young Lawyer Liaison to the Executive Committe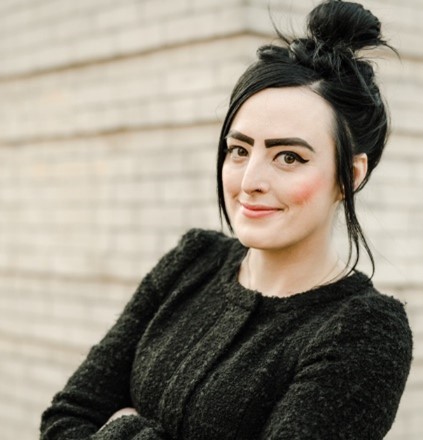 Emily Ann Albrecht is a civil defense litigation attorney in Seattle, WA, where she focuses her practice on insurance defense, including personal injury, premises liability, product liability, professional liability and asbestos litigation. Emily also has a passion for the niche practice area of funeral law and is one of a handful of attorneys throughout the country who work closely with the death care industry. Originally from Arizona, after high school Emily moved to Washington, D.C., where she obtained a Bachelor of Arts from Georgetown University double majoring in Psychology and Government with a minor in the French Language. From there, she moved to Seattle where she received her Juris Doctor from Seattle University School of Law. Emily is licensed to practice in the State of Washington, United States District Court for the Western District of Washington, United States District Court for the Eastern District of Washington and the Ninth Circuit Court of Appeals. Emily is the immediate Past-Chair of WSBA's Washington Young Lawyers Committee (WYLC). Prior to serving as WYLC Chair, Emily was an At-Large Representative on the committee from 2017-2020 and served as the American Bar Association Young Lawyers Division (ABA YLD) District Representative for Washington and Oregon from 2018-2020. Emily is also currently an ABA GPSolo Young Lawyer Fellow. When not working, Emily enjoys spending time with her husband Joey and their dog Ted Jones. She is also working on writing a funeral law textbook for mortuary science students and legal professionals.
Advisors/Liaison Biographies
Margeaux Green,PMA (Practice Management Adviser) to the Executive Committee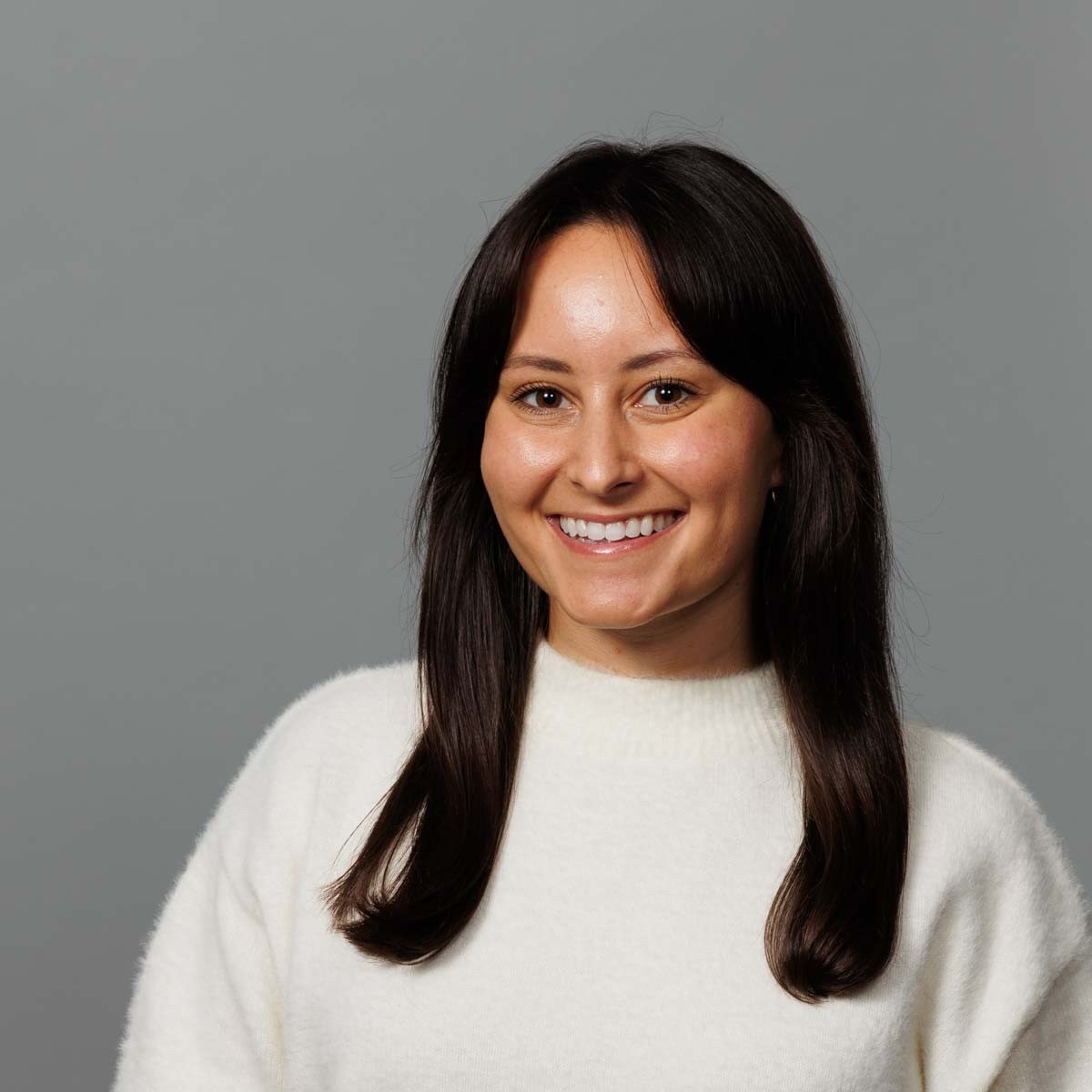 Margeaux Green is the practice management advisor at the Washington State Bar Association and a licensed Washington attorney. She assists solo and small-firm legal practitioners to run effective and efficient law practices, focusing on business best practices and legal technology. Margeaux is also a volunteer attorney for the King County Bar Association's Neighborhood Legal Clinic. Prior to joining the WSBA, Green practiced family law for four years at a small Seattle firm. In her free time, Margeaux enjoys sailing, dancing, and hiking.
ANN M. GUINN, Advisor to Executive Committee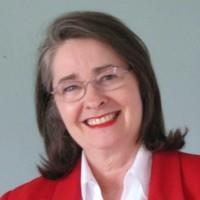 Ann M. Guinn, practice management consultant to solo and small law firms, teaches attorneys what they didn't learn in law school about how to run a profitable, efficient, productive, and satisfying law practice. She helps her clients identify what's working and fix what's not working in their businesses, with a focus on firm finances, business development, and growth opportunities. Ann has served on the Executive Committee of WSBA's Solo & Small Practice Section since 1994, and is in her 16th year as on the Steering Committee of WSBA's Solo and Small Firm Conference. Ann was the 2019 recipient of the WSBA APEX Lifetime Service Award. Ann has been a featured speaker at NY Legal Tech, ABA meetings, conferences and webinars, and solo/small firm conferences across the U.S. Her book entitled Minding Your Own Business: The Solo and Small Firm Lawyer's Guide to a Profitable Practice is available through the ABA webstore.
JOHN M. REDENBAUGH, Advisor to Executive Committee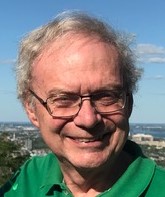 Prior to his 2011 retirement from working at the WSBA for 30 years, most recently as Senior Conference and Seminar Development Specialist for WSBA-CLE, John Redenbaugh had responsibility for overseeing development and presentation of many of the largest continuing legal education programs presented by the Washington State Bar Association, including the Annual Estate Planning Seminar - the premiere estate planning conference in the Pacific Northwest, and the Solo and Small Firm (SSF) Conferences. After retirement, he served on the 2012-2021 Solo and Small Firm Conference Steering/Planning Committees and he currently serves as an Advisor to the Executive Committee of the WSBA Solo and Small Practice Section. He also served as Managing Editor for, and indexed, the Washington Partnership Law and Practice Handbook (WSBA 1984). John served a term as an ACLEA Director-at-Large and his materials on "Our Marketplace * A Megacourse Snapshot * Developing and Nurturing Your Relationship with Exhibitors and Sponsors" were included in The Best of ACLEA 2000 publication. In 1997 John received the Award of Merit for Outstanding Service from the Estate Planning Council of Seattle and in 2012 he received the Professional of the Year Award from the Washington State Bar Association's Family Law Section. He received his B.A. from Stanford University and his J.D. (cum laude) from Gonzaga University School of Law. He practiced law in Vancouver, Washington for two years prior to joining the WSBA CLE staff.
Current & Past Chairs
Jordan Couch (2022-2023)
Shashi Vijay (2020-2022)
Kari Petrasek (2018-2020)
Nancy Pacharzina (2016-2018)
Greg McLawsen (2014-2016)
Marijean Moschetto (2013-2014)
Jennifer Willner (2011-2013)
Julie Fowler (2010-2011)

Steve Dixon (2008-2010)
Dirk Bartram (2006-2008)
Skip Mayhew (2004-2006)
Quentin Wildsmith (2003-2004)
Cameron Fleury (2000-2001)
Bruce Gardiner (1992-1994)
David Hedger
Dean Messmer