The WSBA's MentorLink Mixers are unique, free-to-attend, one-time events that bring together people with similar interests in the legal profession. Experienced table coach mentors share their knowledge with mentees about how they navigated their careers in an informal setting. The primary goal for these mixers is that attendees leave educated, inspired, and encouraged to reflect on their own goals as they grow in the legal profession. Should a table coach and mentee decide to continue a mentorship relationship after the mixer, additional information on the self-structured mentorship program for MCLE credit is available.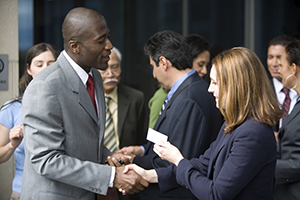 Upcoming MentorLink Mixers

The WSBA Admin Law Section invites you to participate in its inaugural mentorship program. The mentorship program pairs experienced administrative law attorneys with either new/young attorneys or those beginning careers in administrative law and is designed to provide general career advice and guidance to mentees through a provided curriculum. The program runs 10 months from March 2, 2022, through Dec. 31, 2022, and we ask that applicants commit to at least two (2) hours per month with their paired mentor/mentee.
This is an excellent opportunity to network and earn free CLE credits. The application window is now open—apply as a mentee by completing the application form and emailing it to alexis@dynamiclawgroup.com on or before Jan. 30, 2022. Applicants must be a member of the Administrative Law Section in order to participate. Join Today!