Well-being is an institution-wide responsibility. When our professional and organizational cultures support our well-being, we are better able to make good choices that allow us to thrive and be our best for our clients, colleagues, and organizations. It is up to all of us to cultivate new professional norms and cultures that enable and encourage well-being. Do your part and help spread the word. Well-Being Week in Law, May 1-5, is a good next step we can take together.

Visit LawyerWellBeing.net
What's Happening for Well-Being in Law Week
Mentorlink Mixer
Mentors will share how they create a positive work-life balance from exercise to a good night's sleep to eating habits and more. This free, virtual event 4–5:30 p.m. on Monday, May 1, will be hosted in partnership with the Washington Young Lawyers Committee. RSVP here.
Well-being Week in Law Half-Day CLE
On Tuesday, May 2, 9 a.m.–noon, Gail Bennett, JD, from the Vital Lawyer, will present alongside James Spannhake in webinar entitled "Time Management: An Important Tool to Live a Good Life" followed by Bennett and Denise Allan on "Home & Work Entanglement: Save Your Sanity Through Organization," and finally Franca Baroni on "Integrating the Heart of Justice in the Practice of Law." More information and registration.
Let's Knit!
Learn how to knit for mindfulness, stress management, and creativity. Cheryl Solomon, a practicing lawyer and founder of Row House Yarn, will lead a free, virtual workshop for beginners via Zoom 7–8 p.m. Thursday, May 4. More information and registration.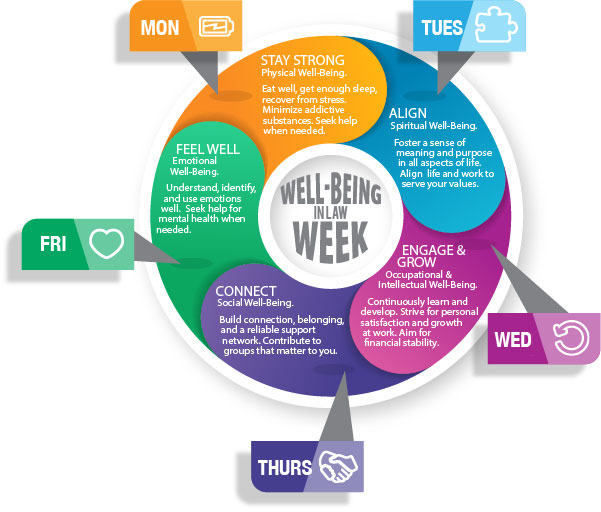 Click a day to jump to it.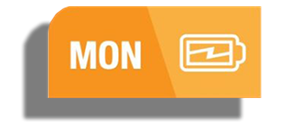 STAY STRONG: Physical Well-Being
It's a trifecta! Nutrition, Exercise, and Sleep are critical for cognitive, emotional, and physical wellbeing. Here are some ideas:
Nutrition: Commit to a 30–day challenge! It can be not eating after dinner or simply not bringing chips or sweets into the home. Perhaps you can start each day with a smoothie? Or find a recipe that will be good health and great taste together.
Exercise: Get moving! Perhaps you need an audio book or music playlist to walk to. Not trusting gyms, try streaming a High Intensity Interval Training session from your home. Investing in home exercise equipment can help break through the blahs when the weather is dismal. Or why not try Desk Yoga?
Sleep: Poor sleep will impair your concentration. Kick your cell phone and laptop out of your bedroom! Check out these 12 tips for improving sleep. Or spoil yourself with new sheets or a weighted blanket.
Alcohol: Overuse of alcohol and other substances is a primary source of attorney impairment. Track your consumption with an app. Commit to a sober 30 challenge. Or join Washington's attorney AA group the Unbar on Zoom by emailing unbarwa@gmail.com.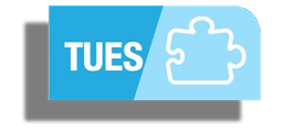 ALIGN: Spiritual Well-Being
Spiritual well-being. Well-being is a continuous process that includes spiritual well-being or embracing a greater purpose in life. Regardless of how you define your spirituality, spiritual well-being means making healthy, positive work-life choices that heighten quality of life not only for your family and community but also for your legal clients. Here are some practices that support spiritual well-being:
Meditation or yoga. Don't have time? Sure you do. Start with desk meditation, desk yoga, or a yoga class online.
Serving your community. Consider volunteering some of your time on a WSBA board of committee; opportunities are available now. It's a great way to network while giving back. Help the underserved in the justice system with pro bono representation or through the WSBA's Moderate Means Program.
Communing with nature. The Pacific Northwest offers endless opportunities to gain some headspace in the great outdoors. It's great for your physical health as well as spiritual well-being.
Alone time. Reserve some quiet time alone to ponder the meaning of life. Build awareness through journaling, art, or music.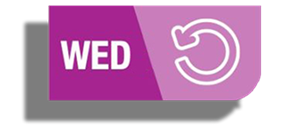 ENGAGE & GROW: Career & Intellectual Well-Being
Engage and Grow. We hope that you join us in committing to personal and professional development, growth and continuous learning.
Additional WSBA Resources:
WSBA Mentorship. WSBA's MentorLink Mixers & are unique, free-to-attend events that bring together potential mentees and mentors with similar interests in the legal profession.
New Member Education. WSBA provides free and low-cost CLE courses to support onboarding new members into the profession, specifically designed for members who have been admitted for less than five years, regardless of admittance date in another jurisdiction.
Other resources you'd like to share? Podcasts or blogs you find interesting and relevant to the legal profession and the practice of law? Let us know! Join the conversation and comment on Twitter and Facebook.
CONNECT: Social Well-Being
Build connection, belonging, and a reliable support network. Contribute to groups that matter to you.
Get involved. Join one or more of WSBA's 29 Sections. From the Administrative Law Section to the World Peace through Law Section, sections invite members to become part of active professional communities and gain access to an array of exclusive section member benefits, such as newsletters, reports, deskbooks, and sourcebooks, free and discounted CLEs, a chance engage in state lawmaking.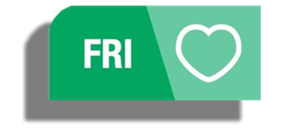 FEEL WELL: Emotional Well-Being
We are living through an extraordinarily stressful period in history and many of us are feeling isolated and separated from our colleagues, friends, and families. As Legal Professionals our clients rely on us to be a rock of stability as we assist them with their legal problems. Always be mindful about how you are dealing with issues and how you feel – both physically and emotionally.
Take a few minutes each day to boost positivity and to tame negative emotions.
Seek help for mental health when needed.
This is hard and know that you are not alone!
Resources:
As a WSBA member you have access to the WSBA Member Wellness Program.
Retrain Unhelpful Thoughts and practice science-based skills to curb the negative effects of dysfunctional thoughts that can lead to poor mental health.
Learn more about Self-Care, Burnout and Trauma: Advocating For Your Clients and Yourself with this on-demand CLE.
In this on-demand CLE, you'll understand the specifics of Suicide Awareness and the Legal Profession.

Find other helpful tips and ideas at the Institute for Well-Being in Law.

Call 800-273-8255 (TALK) for the National Suicide Prevention Lifeline.