Member Consultation Service
Topics for consultation include:
Challenges with stress, depression, addiction, or other problems.
Requests for referral to psychotherapists, prescribers, groups, or inpatient programs.
Career consultations review your path in the law and provide guidance on best practices for networking and interviewing. Resume review is also provided.
Just taking the first step in reaching out can make a meaningful difference and prevent problems from getting worse. We look forward to speaking with you.
---
Our Licensed Mental Health Counselors
Dan Crystal, PsyD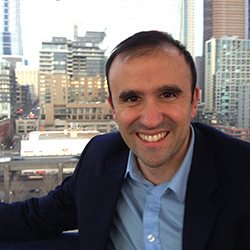 Dan is a clinical psychologist and has enjoyed working at WSBA since November 2008. He received his doctorate in clinical psychology from the University of Denver in 2007 having worked with active duty military, community mental health patients, assessment clients, and homeless adolescents. Dan completed the CESATE postdoctoral fellowship at the Seattle VA Hospital in 2008 where he worked with addictions and post-traumatic stress disorder.
His areas of expertise include addictions, post-traumatic stress disorder, and forensic psychology. At the Member Wellness Program, Dan provides individual consultation; leads job-seekers groups; handles substance abuse referrals; creates educational programming on self-care and mental health; and conducts outreach to bar groups statewide on mental health issues. He also works with the Office of Disciplinary Counsel as the Diversion Administrator.
Dan's direct contact information is danc@wsba.org and 206-727-8267. To set up consultation, email Dan, or call regarding an urgent topic.
Adely Ruiz, LSWAIC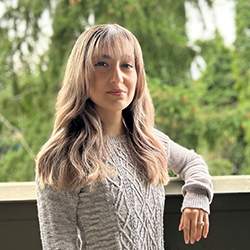 Adely is a Clinical Social Worker who is excited to be a part of the Wellness team at WSBA. Adely previously worked at Sound's Belltown clinic, a community mental health facility where she worked with a vulnerable low-income population. She provided Cognitive Behavioral Therapy that included mental health diagnosis and treatment, guiding clients with harm reduction techniques, treating substance use disorders, and providing direction on accessing medication management services.
Adely spent several years with a non-profit organization, El Centro de la Raza. During her time there she focused on community engagement and outreach. This included facilitating cultural events that are valued to the Latino community. She outreached the community for needs they may have struggled to access as a result of changes during the onset of the COVID-19 pandemic. Adely received her Master's in Social Work from the University of Washington. Her thesis sought to understand how to improve the cultural humility of therapists working with a Latino population in order to improve patient outcomes.
Adely's direct contact information is adelyr@wsba.org and her phone is 206-727-82678.