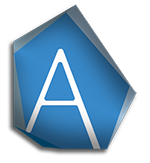 The 2023 APEX Awards
The APEX — Acknowledging Professional Excellence — Awards honor exemplary members of the legal community, including legal professionals, judges, and members of the public.
And the APEX Award recipients are ...
Chief Justice Mary E. Fairhurst Award of Merit
Caesar Kalinowski IV
Seattle
The Chief Justice Mary E. Fairhurst Award of Merit is the Bar's highest honor and is given to an individual for a recent, singular achievement. The singular achievement may involve an individual who has displayed exceptional courage in the face of adversity, thus bringing credit to the legal profession. It is awarded to individuals only — both legal professionals and members of the public.
A Marine veteran, Kalinowski has quickly become a skilled and respected First Amendment litigator at Davis Wright Tremaine (DWT), building a remarkable career in only a few years of practicing law. Among his many achievements, he helped successfully lobby for the creation of the Washington Attorney General's Office of Military and Veteran Legal Assistance. Once created, he worked with Attorney General Ferguson to help launch and manage the office, and continues to serve on the Attorney General's Veteran's Advisory Board. He is also among DWT's associates with the highest pro bono hours, year after year. He has taken on complex and demanding pro bono cases, with a focus on upholding the rights of incarcerated people and other marginalized groups. He has also been quite active in his community, including chairing the Washington State Veterans Bar Association and helping to launch DWT's pre-law diversity fellowship program, which offers workshops, training, and LSAT prep to undergraduates from communities underrepresented in the practice of law.
---
Angelo Petruss Award for Lawyers in Government Service
Rebecca Bernard
Montesano
The Angelo Petruss Award for Lawyers in Government Service is named in honor of Angelo R. Petruss, a senior assistant attorney general who passed away during his term of service on the WSBA Board of Governors. It is given to a lawyer in government service who has made a significant contribution to the legal profession, the justice system, and the public.
Bernard has served Grays Harbor County for her entire career, joining the Grays Harbor County Prosecuting Attorney's Office in 1991 as an intern while awaiting admission to the Bar. She established high standards and became a respected advocate among colleagues and opposing counsel alike, going above and beyond the expectations of her office. Her passion for the law and commitment to her practice, justice, and her community are evident by her thorough representation of state interests. She has made a difference through her service as a prosecutor and has had a tremendous positive impact in her community.
---
Justice C.Z. Smith Excellence in Diversity Award
Imani Shannon
(posthumous)
Seattle
The Justice Charles Z. Smith Excellence in Diversity Award is named in honor of Justice C. Z. Smith, the first African-American to serve on the Washington Supreme Court. This award goes to a lawyer, law firm, or law-related group that has made a significant contribution to diversity in the legal profession.
Shannon, who unexpectedly passed away in 2022, worked as the Equity and Justice Lead at the Washington State Bar Association (WSBA). Deeply engaged in civil legal aid since 2010, they worked full time in a variety of positions supporting systemically oppressed communities as well as engaging tirelessly as a volunteer in supporting social justice, including as a board member for QLaw, at the King County Bar Association (KCBA) Neighborhood Legal Clinics, and as a bilingual domestic violence case manager with Court Appointed Special Advocates (CASA). They dedicated their career to improving the legal system.

---
Legal Innovation Award
Jessica Nguyen
Seattle
The Legal Innovation Award recognizes legal professionals, law firms, courts, law schools, individuals, or organizations who demonstrate leadership in promoting innovation in the practice of law. Innovation may be defined as programs, processes, or technology that advance or streamline the future of the profession and accessibility/delivery of legal services.
Nguyen helps design and implement artificial intelligence in products for legal practitioners, designing intuitive products that have been well-received. Her nominators emphasized that she elevates her profession by educating her non-lawyer colleagues on the value of attorneys as strategic partners in business, and by providing career and practice advice to thousands of attorneys through talks and one-on-one chats, and through her invaluable service as general counsel.
---
Lifetime Service Award
Sue Encherman
Seattle
The Lifetime Service Award is a special award given for a lifetime of service to the legal community and the public.
Encherman, the recently retired Director of Administration at the Northwest Justice Project (NJP), has served the Washington legal community for nearly 50 years. As an NJP co-founder in 1995, she was responsible for all aspects of administration, operations, and facilities for the new organization. She has been a critical member of NJP's leadership as it grew from 50 members to 340 across 21 offices. Her expertise in all manner of administration, operations policy, and technology has made her a resource for legal aid programs around the county. Her nominators emphasized that she has been the engine that drove NJP and the Washington civil legal aid community.
---
Norm Maleng Leadership Award
Presented jointly with the Access to Justice Board
Tahmina Watson
Seattle
The Norm Maleng Leadership Award is given jointly by the WSBA and the Access to Justice Board, in honor of the late King County Prosecutor Norm Maleng's legacy as a leader. He was an innovative and optimistic leader committed to justice and access to justice in both civil and criminal settings. Within the profession, his leadership was characterized by his love of the law and commitment to diversity and mentorship. This award recognizes those who embody these qualities.
Watson, 2022-2023 President of the King County Bar Association, has emerged as a highly accomplished leader among Washington immigration lawyers, spearheading numerous projects to assist immigrants who would otherwise lack legal assistance. Among many projects, she helped create Airport Lawyer, a web portal to help passengers held by Customs and Border Protection to connect with volunteer attorneys, co-founded WIDEN, (Washington Immigration Defense Network), and worked with CAIR-WA (the Washington Chapter of the Council on American-Islamic Relations) to create a legal clinic to help at-risk Afghans. She is a prolific writer-educator, who authored two books and works as a columnist for Above the Law, writing monthly thought pieces on trending immigration issues. Her opinion pieces have been published in the Seattle Times, Huffington Post, Yes! Magazine, and Scary Mommy, to name a few.
---
Outstanding Judge Award
Hon. Rebecca Glasgow
Tacoma
The Outstanding Judge Award is presented for outstanding service to the bench and for special contribution to the legal profession at any level of the court.
Judge Glasgow is the Chief Judge of the Washington State Court of Appeals, Division II. She is highly respected, with a reputation for well-considered decisions and strong preparation for oral argument. She also has a long history of service to her community, including volunteering at her local legal clinic for more than a decade, serving as the statewide president of Washington Women Lawyers, and serving as a member of Washington's Gender and Justice Commission. She sits on the board of the Judicial Institute, which promotes the election and appointment of people of color, LGBT people, and women to the bench.
---
Outstanding Young Lawyer Award
Deanna Willman
Spokane
The Outstanding Young Lawyer Award recognizes one attorney who has made significant contributions to the professional community, especially the community of young lawyers, within their initial years of practice. Recipients must be active WSBA members within five years of admission to any bar association or less than 36 years of age.
Willman quickly made her mark in Spokane as a successful litigator in Washington, Idaho, and the U.S. District Court for the Eastern District of Washington. In only five years of professional legal experience, she has been elected to serve on the Board for the Spokane County Chapter of the Washington Women Lawyers, served on the Board of Trustees for the Spokane County YLD (Young Lawyers Division) since 2018 and was elected by her YLD peers to serve as President in 2021-2022. An enthusiastic nominator wrote that it is not her many professional accomplishments that come across when one meets her, but rather her incredible compassion, kindness, and generosity, and that she is the advocate that many lawyers strive to be.
---
Pro Bono and Public Service Award (Group)
FIRST Legal Clinic
Everett
The Pro Bono and Public Service Award for Individual is presented to a law firm, organization, or project team for outstanding cumulative efforts in providing pro bono services or who gives back in meaningful ways to the public, the community, or to the legal profession.
The FIRST (Family Intervention Response to Stop Trauma) Legal Clinic is a free clinic aimed at pregnant persons and parents of newborn infants who are at risk of Child Protective Services (CPS) removal from their parents' care. FIRST Clinic's work has resulted in a reduced need for CPS involvement, to the extent that 80% of their clients do not have a dependency filed when the FIRST Clinic has been involved. This means that around 400 families have avoided the extremely traumatic experience of being threatened with the removal of their children. A nominator emphasized that it takes fierce advocacy, compassion, and innovation to see an endemic issue in your community, to formulate a proactive approach to addressing it through community partnerships, and to then revolutionize the way your community approaches that issue to reduce its negative impacts moving forward.
---
Pro Bono and Public Service Award (Individual)
Michael Goldenkranz
Seattle
The Pro Bono and Public Service Award for Individual is presented to an individual, a lawyer, other legal professional for outstanding cumulative efforts in providing pro bono services or who gives back in meaningful ways to the public, the community, or to the legal profession.
While most volunteers at the King County Bar Association's SE Neighborhood Legal Clinic contribute a few hours every few months, Goldenkranz has volunteered weekly for the last 19 years. One nominator pointed out that, in essence, he contributes one-seventh of the evenings of his life to the cause of helping the underserved in his community. Goldenkranz's extraordinary dedication to providing pro bono services inspired his friends and colleagues to join him as a force for good helping those in need.
---
Professionalism Award
Peter Kram
Tacoma
The Professionalism Award s awarded to a WSBA member who exemplifies the spirit of professionalism in the practice of law, as defined in the WSBA's Creed of Professionalism.
Kram's nomination lauded him for being a kind, highly experienced mentor who fosters a collegial workplace for young associates to grow into thriving practitioners. He was also recognized for a remarkable legal career in Tacoma over nearly 50 years. Kram has served as an arbitrator in King and Pierce Counties, a Hearings Examiner Pro Tem in Tacoma, a Superior Court Commissioner Pro Tem and Pierce County District Court Judge Pro Tem. He also served on several non-profit boards, including the Tacoma-Pierce County Bar Association, the United States Tennis Association/Pacific Northwest Section, Lakewood Racquet Club, Lindquist Dental Clinic for Children, and the Tacoma Metropolitan Parks Business Advisory Council.
---
Sally P. Savage Leadership in Philanthropy Award
Presented jointly with the Washington State Bar Foundation
Bill Hyslop
(posthumous)
Spokane
The Sally P. Savage Leadership in Philanthropy Award. Sally Savage led the Bar Foundation's renaissance and was a catalyst for its refocused mission to sustain the WSBA's effort to advance justice and diversity. Her clarity, expertise and vision helped establish a path for enduring support of a strong bar association that provides statewide leadership on matters of profound importance to the profession and the citizenry. Sally's spirit of generosity and leadership continue to inspire all who recognize the transformative potential of philanthropy. Philanthropy means "love of humanity" and focuses on private initiatives for the public good, focusing on quality of life. Sally Savage emulated this spirit of philanthropy in her life, and it is in her memory that we continue to honor donors, volunteers and friends of the Washington State Bar Foundation who embody Sally's spirit.
A fierce advocate for those without a voice in the legal system, Bill Hyslop embodied the spirit of the Sally P. Savage Leadership in Philanthropy Award. His community involvement was unparalleled, including service as President of the Washington State Bar Association and on the Board of Trustees of the Washington State Bar Foundation, the Legal Foundation of Washington, and the Morning Star Boys' Ranch. He was active with the Washington State University (WSU) Alumni Association, the WSU Foley Institute for Public Policy and Public Service, and the Boy Scouts of America. Hyslop fought for funding for civil legal services in Olympia and Washington, DC. He also tirelessly served the Spokane community, including leading funding efforts for Spokane Public Schools, and helping to found the Spokane Alliance for Fentanyl Education. Hyslop was a two-time U.S. Attorney for the Eastern District of Washington, and a longtime principal in the Spokane office of Lukins & Annis, PS.