WSBA Personnel Committee
The Board of Governors Personnel Committee conducts the annual evaluation of the Executive Director and is the touch point for notice of significant personnel actions in accordance with the protocol adopted by the committee. This committee is also available for staff concerns regarding the Executive Director. The Personnel Committee may be asked to assure other functions as directed by the Board of Governors.
Composition and Appointment
The Personnel Committee is composed of the Board of Governor officers and at least one governor from each year. The committee is appointed by the President and chaired by a senior member who has served on the committee.
Personnel Committee Meeting
NOTICE IS HEREBY GIVEN by the Washington State Bar Association Board of Governors, pursuant to RCW 42.30.080, and the Governor's Proclamation 20-28 that a Board of Governors meeting will be held on:
Oct. 25, 2023
FY 2024 Meeting Schedule
Fiscal Year 2024 Meetings – TBD

The Open Meetings Policy does not apply to the Board of Governors Personnel Committee (WSBA Bylaws, Section VII.B.2) Meeting location and materials will not be published on this webpage.
2023–2024 Committee Members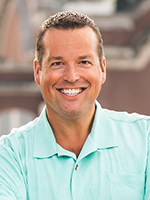 BOG Personnel Committee Chair