WSBA Member Benefit: Free Legal Research
The WSBA contracts with these vendors to provide members with free access to primary law databases.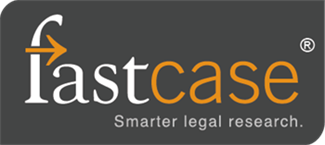 Access Casemaker Now

Log-in to your myWSBA account and you will be automatically redirected.

Troubleshoot Issues with Casemaker

Contact Casemaker customer service at support@casemakerlegal.com or by telephone at 877-659-0801.

Receive Training on Casemaker

Twice a month, Casemaker offers a webinar on the basics of using its tool. Check out their webinar page

Casemaker also provides weekly tips which you can access here.


Provide Feedback to WSBA

If you have any other questions or feedback about Casemaker, please contact us.

Coming Soon!

Starting in early February, the WSBA will be offering premium access to the Fastcase legal research platform for free! Check out the January issue of NWLawyer to learn more, and watch for an update in your inbox!

Get Ready for Fastcase


Each week, Fastcase offers a free webinar that is CLE-accredited for WSBA members. Check out their webinar page for the list of upcoming dates and to register.

You can also visit https://www.fastcase.com/support/ to watch videos on-demand.


Provide Feedback to WSBA

If you have any other questions or feedback about Fastcase, please contact us.
---
For all of your legal research needs, check out the following resources.
Not seeing what you're looking for? Contact us
---
Free and Low-Cost Research
The following external links include other legal research tools that may help you in your practice:
WA Pattern Jury Instructions | Published by Thomson Reuters
LLRX | Law and Technology Resources for Legal Professionals
Seattle University School of Law | Law Library Guides
University of Washington Law School | Legal Research Guides
Cornell Law School | Legal Information Institute
Law Library of Congress | The World's Largest Law Library
Yale Law School | The Avalon Project - Ancient and Medieval Legal Resources
Back to top.
---
Lending Library
The WSBA Lending Library offers over 300 titles to borrow for free, regardless of your geographic location. You can order books online and have them shipped to you for free. The following legal research books are available:
Get Started
To start borrowing books, you can register online through myWSBA. Browse books and place holds at wsba.libib.com.
To learn more, visit the lending library page.
Back to top.
---
Paid Services
If you are interested in services with a subscription cost, a paid research service may be ideal for you:
Back to top.
---