The Lending Library is a free service to WSBA members offering the short-term loan of books on topics related to practice management, wellness, and career development.

The lending library is a service of the Practice Management Assistance program and is confidential under Admission and Practice Rule 19(d). Use of the lending library is subject to the library usage standards.
Get Started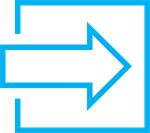 1. Register Your Account
Visit myWSBA.org to register for the lending library using your WSBA license. We'll ask you to agree to the terms of use and confirm your shipping address.
2. Review Books and Place Holds Online
Once you are registered, you can visit our library page and immediately start placings holds.
3. We'll Mail the Books to You
After you place a hold, no need to do more! We will ship titles to you automatically.

---
More Information
The Lending Library is accessible to WSBA Members only. You can browse available books at wsba.libib.com.
To start using the library for the first time, visit the sign-up page in myWSBA.
Once you submit your form, you can immediately start using the library! Just click the link in myWSBA:

The first time you access Libib, you will need to set a password for your account. For more on this, check out our Frequently Asked Questions.
Help Getting Started
If you have a question that isn't below, check out our Frequently Asked Questions.

What is Libib?
Libib is a third-party website that we use to host the Lending Library catalog. It allows you to browse titles, place holds, and view different categories of books.
How many books can I borrow?
You can borrow up to four books at a time.
How do I place a hold?
You can browse titles and place a hold online at wsba.libib.com. We will ship the books to you within two business days.
Can I stop by in person to borrow books?
Sure. You can stop by and browse books in person at the WSBA offices.
However, at this time, we are not able to give you the option of placing a hold online and picking up the titles in person.
How do I return books?

If you're in the area, you can stop by the WSBA offices in person and drop the books off at the front reception desk on the sixth floor. You can stop by anytime between 8 a.m. and 5 p.m., Monday-Friday.
Otherwise, you can return books by shipping them to us at the address below (you'll be responsible for the cost of return shipping):
Washington State Bar Association
Attn: Lending Library
1325 Fourth Ave., Suite 600
Seattle, WA 98101-2539
How do I manage my Libib account?

You can update your shipping address, log-in email, and more by logging into your myWSBA.org profile. You can also manage those details directly at wsba.libib.com.
To change your password, please visit wsba.libib.com.
Why can't I borrow e-books?
At this time we are unable to offer an electronic library for these resources. We know members are interested and will continue seeking potential vendors for such a service.
WSBA Resources for Purchase
CLE titles are available for purchase through the WSBA Online Store.
Washington State Deskbooks are available as hard copy through the WSBA Online Store or electronically through Casemaker Libra.
Court Forms and Legal Manuals
Many of the titles in the Lending Library are American Bar Association (ABA) publications. The ABA Shop is part of the Practice Management Discount Network, and you can save 15% off your purchase.
If you are looking for court manuals and forms for various aspects of practicing law in Washington State, you may want to check out the Washington Lawyers Practice Manual, published and sold by the King County Bar Association.