Starting Aug. 3, 2023
Career Guidance Group

Where: Online via Zoom
When: Monthly on the first Thursday of each month from 3–4 p.m., beginning Aug. 3
Cost: Free!
Sign up here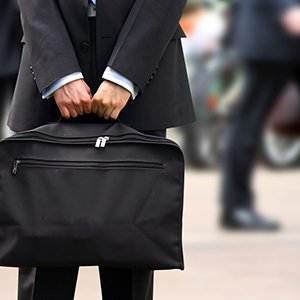 This drop-in group is for legal professionals seeking support in their job search or in other career dilemmas. This group will be led by Dan Crystal, PsyD or Adely Ruiz, LSWAIC. Getting There: Your Guide to Career Success offers a comprehensive guide to the job search and we can also provide templates for resumes and cover letters. Members will be asked to introduce themselves and support the other participants. We can assist with:
Resume review
Best practices for applying online
Informational interviewing
Identifying your ideal career
Transitioning between practice areas
Workplace challenges
---
Starting June 15, 2023
Healing Minds: Managing Persistent Challenges to One's Wellbeing as a Legal Professional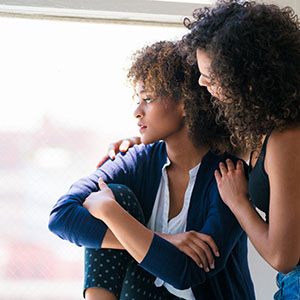 Where: Online via Zoom
When: This group meets via Zoom biweekly 1–2 p.m. Thursdays, beginning June 15
Cost: Free for WSBA members
This group is for legal professionals who are managing depression, anxiety, bipolar disorder, addictions, complicated grief after the death of a loved one or have a history of other ongoing struggles with wellbeing. Adely Ruiz, LSWAIC and Dan Crystal, PsyD will host this ongoing, biweekly virtual support group. We aim to create a process group environment where members can share stories and provide support. One theme throughout the group will be how to confront the stigma of mental illness in the legal profession. The importance of respecting the confidences of other attendees will allow for trust among attendees and will be reinforced each session.
Topics of discussion will include:
What tools are necessary for your daily stability?
How do you know when you are losing your equanimity? Are there behaviors you engage in that are warning signs?
Tell us about a time when your wellbeing was at a low point and you had to step away from your work. What helped your recover?
Are you able to show self-compassion for the challenges you face?
Do you experience shame for your challenges, and do you see this experience as normal among attorneys?
Did you at some point work with a therapist, coach, or ally who made a real difference? What was it?
Have there been times you were criticized for your struggles by attorneys, clients, or people in your personal life?
Have you ever spoken with clients or other legal professionals about your struggles?
Were there times you considered stepping away from legal practice? How was that for you?
While we want to leave you with ideas about how to take on challenges, we want the focus of this group to be on hearing your voices.
---