Governor At-Large Election Results & Notice of Run-Off Election
The Governor At-Large election closed at 5 p.m. PST on Thursday, June 1. The election results are as follows:
| | | |
| --- | --- | --- |
| Tom Ahearne | 884 votes | 41.72% |
| Nancy Hawkins | 414 votes | 19.54% |
| Kim Sandher | 821 votes | 38.74% |
The total voter turnout was 6.15%.
Per WSBA Bylaws, 'if there are more than two candidates, and if no candidate receives more than 50% of the total vote, the two candidates receiving the highest number of votes will participate in a run-off election.' Therefore, candidates Tom Ahearne and Kim Sandher will move forward in a run-off election.
The run-off election will begin Wednesday, June 7 and will close on Thursday, June 15 at 5:00pm.
More Information About this Governor At Large Position
Per WSBA Bylaws, the Diversity, Equity and Inclusion Council "shall forward at least three candidates who have a lived experience and knowledge of the needs of those members whose membership is or may be historically underrepresented in governance, to the end that the Board of Governors will be a more diverse and representative body than the results of the election of Governors based solely on Congressional districts may allow. Diversity refers to a meaningful representation of, and equal opportunities for, individuals who have a lived experience as a member from one or more historically underrepresented communities in the legal profession. Underrepresentation encompasses and is not limited to, race, disability, age, ethnicity, religion, sexual orientation, gender identity, and gender expression."
Candidate Statements
Candidate statements are unedited and posted as submitted.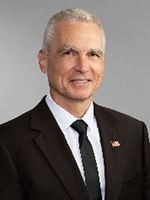 In my eyes, I am no less a good lawyer today than I was on February 10, 2014.
But society's eyes are different. A February 11, 2014 snowboarding accident left me imprisoned half-paralyzed in a wheelchair. And the contrast between how others treated and include me before my accident vs. after is like day and night. In short, while cripples are not part of the prevailing DEI triad of race/gender/orientation, our daily on-the-ground experiences directly relate to our legal system's lack of diversity, equity, and inclusion.
That "Can You Relate?" song articulates my post-accident attitude very well. For example: I could say from my service on the NAACP Executive Board (Alaska/Oregon/Washington conference) that I understand what it's like to be marginalized because of race. But I can't know what it's like to be black. Just like others can't know what it's like to be a cripple. Yet, as that song says, all of us are the same — just in different kinds of ways. I'm applying for this position because, if we really want our legal system to be inclusive and fair for all people, talking the talk is not enough. WSBA has to lead us to actually walk the walk.
Candidate Profile: Tom Ahearne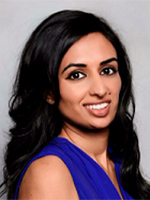 Leadership takes teamwork and I ask for your support and your vote so I can keep working to serve our profession and the people who rely so heavily on it. I am running for At-Large Governor because I want to promote change and bring a diverse perspective to the Board. I have been an attorney for approximately thirteen years and have made it a priority to volunteer my time at numerous legal clinics to serve the public, as well as take on leadership roles in various bar associations to help both the legal community and the public. Being born and raised on a mushroom farm in Canada, to immigrant parents, I bring a unique viewpoint to the Board. I have a strong background in leadership due to my involvement with the Washington State Bar Association, American Bar Association, and King County Bar Association, where I have been involved with countless diversity initiatives. During my time as chair for the Washington Young Lawyers Committee, I helped reach more young lawyers and students than ever before. Helping the underserved and underrepresented is one of my passions that I want to effectively use to serve as a member of the Board.
Candidate Profile: Kim Sandher
Letter of Recommendation 1; Letter of Recommendation 2