Meet the 2020 Board of Governors District Runoff Elections Candidates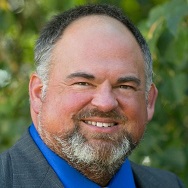 I would like to serve as your District #3 BOG representative. I have been an active member of the WSBA since 1989, and the OSB since 1988. I am a shareholder in the Vancouver office of Jordan Ramis PC, where I chair the Litigation Practice Group and serve on the firm's board.
I have served on many committees and boards, most recently completing four years as an out-of-state member on the Oregon State Bar's BOG. Having actively participated in all BOG meetings, and attended four years of the Western States Bar Conference, I am familiar with issues facing our bar. Recently, I was appointed by the WSBA BOG to examine alternatives to mandatory malpractice insurance, having served on the MMI Task Force. I seek to preserve our collegiality, professionalism, and transparency. If elected, I will work hard to preserve our leadership among other bar associations. I am not afraid to speak out on issues, but also keep an open mind to counter-arguments in order to make the most informed decision possible. If elected, my extensive experience will enable me to quickly become an active member of the BOG. Read my complete bio.
Contact me at 360-567-3906, or john.bachofner@jordanramis.com.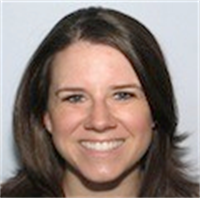 I ask for your vote to serve on the Washington State Bar Association Board of Governors. I am a Deputy Prosecuting Attorney in the Domestic Violence Unit of the Clark County Prosecuting Attorney's Office and have been a member of the Bar since 2015. I work hard as a public servant and will apply the same focus and determination toward service for the members of the WSBA.
I value transparency, integrity, and responsible spending. If elected, I will strive to improve communication between the Bar and its members and work to limit spending. As a young lawyer in the community, I hope to bring a fresh perspective to the numerous issues facing the Bar in the coming years and commit to giving all members of our district a strong voice.
I am eager and excited to serve you as Governor for District 3. Please support me with your vote.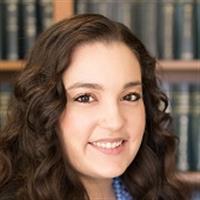 I'm asking for your vote to represent the WSBA Board of Governors, District 7-North. I decided to run because I believe it's important for traditionally underrepresented people to become more involved and bring new voices to many of the issues that affect us all, like license fees, transparency of operations, and restoring public trust and faith in the WSBA Board of Governors. As a young, female attorney from a small law firm, I bring a unique perspective to the representation of my district. Working in a small firm has provided me with the skills to tackle this job, such as understanding finances, managing different personalities with diverse skill sets, and how to work with others to get the job done.
If elected, I would strive to bring the WSBA BOG back in line with the WSBA mission statement, which is to serve the public and members of the bar, ensure the integrity of the legal profession, and champion justice. Please reach out to me at Mercedes@DonchezLaw.com to let me know what issues are most important to you, questions about my campaign, or to introduce yourself.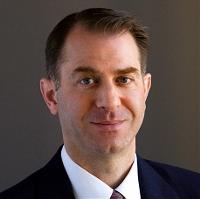 I want a bar with strong leadership and transparent finances that supports its members, values the sections, and addresses access to justice and other challenges and opportunities facing the profession.
I have been a WSBA member since 2007. I was on the executive committee of WSBA's International Practice Section for eight years, including a term as chair, and am an active member of three other sections. I have paid close attention to the WSBA's governance and am impressed with its recent positive direction. I see greater balance between the staff and the BOG, improved transparency, renewed support for sections, and a refreshing focus on understanding and supporting member needs. These changes have been hard-won and I want to keep the momentum going.
My additional focus would be on enhancing member services. I registered for a CLE last week and had to click 11 times to check out. I don't expect Amazon-level efficiency, but surely we can improve! I would also like to make CLE programming more accessible to members outside Seattle by promoting and simplifying the webcasting of section CLEs.
I live in Ballard with my wife and daughter, and work downtown. My law firm bio is here.