Meet the Candidates Seeking to be the Governor At-Large on the WSBA Board of Governors

Candidate Forum
View the Candidates at the WSBA Board of Governors Special Election Virtual Candidate which took place 4:30–6 p.m. Tuesday, Nov. 17, 2020.
To learn more about the candidate, select their video recording and read the candidate statements below.
SaNni M-K Lemonidis
Ailene Limric
Laura Sierra
Alec Stephens
Voting will begin Dec. 1.
For questions, please contact barleaders@wsba.org.
SaNni M-K Lemonidis
I am asking for your vote to serve on the Washington State Bar Association Board of Governors in the Member At-Large Governor Position. I am the founder and Managing Principal of Lemonidis Consulting & Law Group, PLLC. For over thirteen years, I have devoted my entire legal career to advancing the interests of the working class here in Washington. I am fervent about promoting racial and ethnic equity in our society and I bring that passion into every aspect of my personal and professional life.

If elected, I promise to be an amplified voice for our many members that have been historically omitted or overlooked in the governance of our profession. I will also dedicate myself to advancing diversity and inclusion within the legal profession and forging collaborative relationships with and among the numerous Minority Bar Associations across Washington state. I promise to faithfully represent all the members of the Washington State Bar Association. I want all our members to feel connected to the WSBA and I promise that I will work hard to make that happen.

I live in Magnolia with my three amazing children. To learn more about me, please visit my firm's website at www.lemonidislaw.com.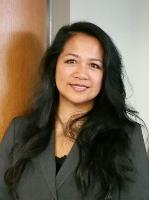 I have over a decade of volunteer experience serving marginalized and underrepresented communities. As President of the Filipino Lawyers of Washington, I helped unite the Washington MBAs to publish a joint statement in support of neighboring Oregon Specialty Bar organizations after their leaders received intimidating and threatening emails for publishing a joint statement condemning white nationalism and the normalization of violence in Oregon. The severity of the backlash was such that it was reported in Southern Poverty Law Center's "Hatewatch Headlines".
As Co-Chair of the WSBA Diversity Committee, I raised this issue and we drafted a WSBA Diversity Committee Statement of Solidarity with Oregon Specialty Bar Associations Statement Against White Nationalism and Normalization of Violence (see pgs. 191-192, WSBA BOG Public Session materials, 03/07/2019). This statement was approved by WSBA Governors during the 03/07/2019 meeting and was shared with bar members. A press release was also issued 03/13/19 announcing WSBA's Board of Governors had adopted the joint statement issued by the Washington MBAs.
I continually search for ways to advocate for the needs of underrepresented members and communities. I hope to contribute to the continued growth and efficiency of the bar by bringing the prospective of our diverse membership.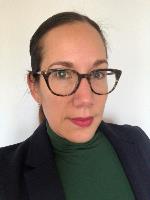 Representation matters. I am running for the At-Large Governor position because I am committed to raising the concerns and needs of historically underrepresented members of this bar. At a Latina attorney with in-house and private practice experience, I am very familiar with common and nuanced challenges and barriers to success diverse attorneys face in the workplace. Throughout my career I have worked to advance results-driven diversity initiatives with measurable goals. I have stood up initiatives that ask participants to be introspective, self-aware, and courageous. I have gained the trust of my colleagues in having difficult conversations by acknowledging that each of us walks a different path at a different speed. By focusing on growth and understanding we become better attorneys and individuals.
I am strong candidate for this position because I understand what it means to be a member of an underrepresented community, what it means to be an "only" or an "other" and because I believe that when diverse teams share a goal, we rise together. There is room for all of us at the table. If elected I commit that I will use my seat to raise the issues of most concern to historically underrepresented bar members.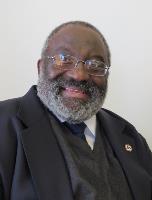 It has been an honor and a privilege to have served these past three years as an At-Large Governor on the WSBA Board of Governors (BOG).
Since admission to the Bar in 1981, I spent most of those years in service and activities not directly connected to WSBA. It wasn't until attending a CLE and Annual Meeting sponsored by the Civil Rights Law Section in 2011, that I stepped forward to become a Trustee on the Civil Rights Law Section Executive Committee and I later became Section Chair. I was a part of the hard-fought inclusion of Section representatives on the WSBA Sections Policy Workgroup, before becoming an At-Large Governor.
I believe I am like most of our members who are not involved with WSBA not because of apathy or antipathy, but because we have other important things to do in carrying out our professional and parental/familial duties, and give service to our various social, legal, civic, political and religious communities.
I want to continue my service to you, in stewardship as a servant leader, and in recognition of the historical underrepresentation of groups who oftentimes are not at the table of leadership.
I hope I will earn your vote.