Meet the Board of Governors - Governor At Large Candidates
The Diversity Committee has forwarded two candidates who have experience and knowledge of the needs of those members whose membership is or may be historically underrepresented in governance, or who represent some of the diverse elements of the public of the State of Washington, to the end that the BOG will be a more diverse and representative body than the results of the election of Governors based solely on Congressional Districts may allow. Underrepresentation and diversity may be based upon, but not limited to age, race, gender, sexual orientation, disability, geography, areas and types of practice, and years of membership, provided that no single factor will be determinative.
The election will take place May 16–June 1, 2022. For questions, please contact barleaders@wsba.org.
Governor At-Large Candidates
Kim Sandher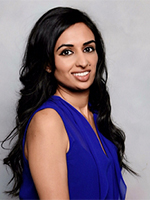 Helping the underserved and underrepresented is one of my biggest passions. I am running for At-Large Governor because I want to promote change and bring a diverse perspective to the Board. I have been an attorney for about twelve years and have made it a priority to volunteer my time at numerous legal clinics to serve the public, as well as taken on leadership roles in various bar associations to help both the legal community and the public. Being born and raised on a mushroom farm in Canada, to immigrant parents, I bring a unique perspective to the Board. I have a strong background in leadership due to my involvement with the Washington State Bar Association, American Bar Association, and King County Bar Association, where I've been involved with countless diversity initiatives including pipeline projects, including being chair of the Washington Young Lawyers Committee, through which I've helped reach more young lawyers and students than ever before. Leadership takes teamwork and I ask for your support and your vote so I can keep working to serve our profession and the people who rely so heavily on it.
For more information read Sandher's candidate profile and view her video statement

Brent Williams-Ruth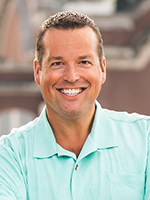 It has been an honor to represent the 8th Congressional District on the WSBA Board of Governors, and I am enthusiastically seeking election now in the At-Large position so I can expand what I believe to be the most critical role of a Governor: Relationship-building with members to understand their values and perspectives, which in turn guide my every vote as a policy maker for our bar association.
I hope my first-term records speaks to my dedication. I diligently met with leaders and attended meetings of the many entities - including sections and minority bar associations - for which I acted as an official liaison. Beyond that, I proactively outreached to and engaged with colleagues in local and specialty bars. If they issued an invitation, I appeared...initially via Zoom, but I am proud to say I crisscrossed my district, from Orting to Wenatchee, when pandemic conditions lifted.
As an At-Large Governor, I make one promise - to expand this ambassadorial role to encompass all WSBA members, even those who reside outside Washington. I come with no entrenched policy positions, other than to continue to listen and let your voice guide my rigorous deliberation and transparent thought process behind every vote.

Letter of support 1; Letter of support 2; Letter of support 3; Letter of support 4; Letter of support 5; letter of support 6; Letter of support 7; Letter of support 8.
For more information read Williams-Ruth's candidate profile and view the candidate video.