Section Executive Committee Members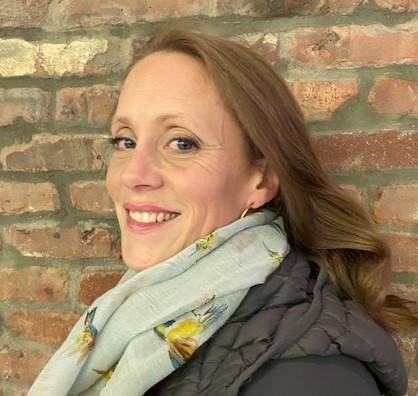 Donya Williamson Burns is in-house counsel for Weyerhaeuser, with a practice focus in real estate transactions. In her spare time (usually 4-7 a.m.) Donya enjoys competitive rowing, yardwork, drawing, and reading fiction. She also has a couple of kids. They're adorable but do not contribute in any way to the aforementioned spare time.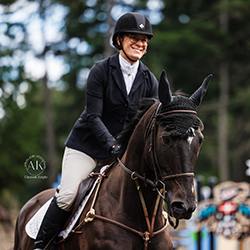 Martha Wehling is a staff attorney for the Office of Program Research at the House of Representatives. Martha was previously an Assistant Attorney General in the Washington State Attorney General's Office, representing two programs for the Department of Natural Resources, Forest Resources & Conservation and Product Sales & Leasing, in intense litigation, including a Washington Supreme Court decision affirming the "trust mandate" for the State's public lands, multi-party complex litigation challenging programmatic management decisions governing the state trust lands, and defense of DNR in serial challenges to individual timber sales and timber sale contracts in multiple superior courts and the Court of Appeals. In her nearly two decades practicing law, Martha has also been in-house counsel for WFPA, an associate at a boutique land use and environmental law firm, and represented WDFW, State Parks, and DNR's forest practices division. Martha used to hoot for Northern spotted owls, chase Cabbage white butterflies, and scowl at Brown headed cowbirds. She downsized this year, and now has only slightly over ton of pets. She does CrossFit (poorly), competes in three-day eventing with her ex-racehorse Duke, and laughs at Kevin Underhill's "Lowering the Bar" in her non-working hours.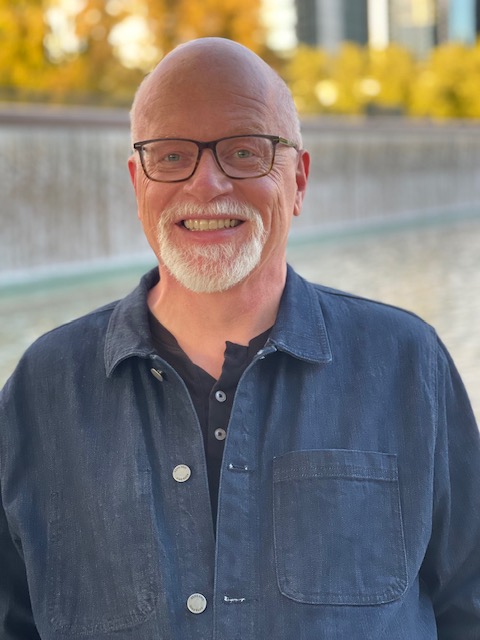 Tom Wilcox is an attorney with Axiom Law, focusing his practice on environmental health and safety, real estate, and supplier contracting practice for Axiom clients such as IBM and WL Gore & Associates. He is a native of Omaha, Nebraska, and completed his undergraduate studies at the University of Nebraska at Omaha, and juris doctor studies at Georgetown University Law Center. He volunteers as a Visiting Attorney with the Environmental Law Institute supporting Carl Bruch, Director, ELI International Programs. Tom has 30+ years of in-house environmental, health, and safety practice with aerospace facilities for Boeing in St. Louis and Seattle and, before that, meat packing, grain, animal feed, fertilizer, and petroleum companies for Farmland Industries, Inc. in Kansas City. He started his career at Spencer Fane Britt & Browne in Kansas City. Tom's free time is busy with his partner, teenaged children, and the family Westie, Armando. He enjoys piano and choral music, hiking and beachcombing, and genealogy research.
Austin Watkins is an Assistant City Attorney in the Land Use section of the Seattle City Attorney's Office. His practice focuses on land use, environmental planning, and landlord tenant matters. Prior to joining the Seattle City Attorney's Office, Austin was a Deputy Prosecuting Attorney – Civil for Jefferson County, WA focusing on a variety of land use and environmental issues, including the Growth Management Act, Shoreline Management Act, and SEPA. Austin also had a 10+ year urban planning career working with local jurisdictions and the U.S. Department of Defense. Austin received a B.A. and M.P.A. in public administration from the University of Central Florida, a J.D. from The George Washington University Law School, and an LL.M. in Environmental, Natural Resources, and Energy Law from Lewis and Clark Law School. In his free time, Austin enjoys traveling, running, cycling, and exploring new urban environments.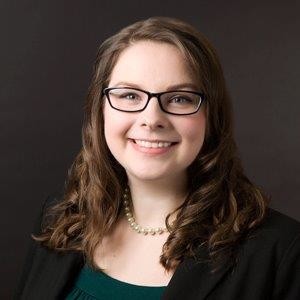 Kyler Danielson is a civic-minded, enthusiastic millennial with a pet hedgehog. As a lifetime resident of the Pacific Northwest, Kyler is passionate about Washington state's growth, development, and future. She is currently a land use project manager at Lakeside Industries, Inc., a local asphalt company. In her role, she works directly with local governments and experts to maintain and obtain land use permits for asphalt plants and mines. She also participates in stakeholder groups, testifies at public meetings, monitors local code changes, and evaluates land use laws. Kyler previously practiced environmental and land use law at a private firm in downtown Seattle. She obtained her J.D. from the University of Oregon School of Law, and her B.A. in French and Political Science from Western Washington University. In her free time, Kyler attends comic conventions, listens to melancholy music, reads, and works on her 130-year-old house.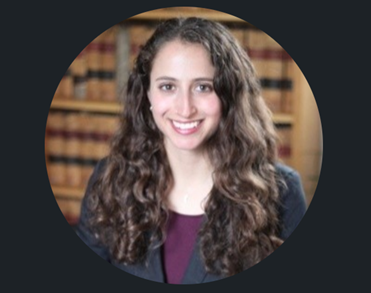 Rachel Sinsheimer is an attorney at Corvid Law, a boutique environmental law firm, based in Seattle, Washington. Her current practice focuses on environmental remediation. Rachel graduated from the University of Washington School of Law in 2021. While in law school, Rachel served as Editor-in-Chief of the Washington Journal of Social and Environmental Justice (formerly the Washington Journal of Environmental Law and Policy) and participated in the Tribal Defense Clinic. Rachel worked as a legal intern at the American Civil Liberties Union, Natural Resources Defense Council, and the Environmental Protection Agency. Rachel was also in the first class of Environmental Justice fellows at the Washington State Attorney General's Office. Prior to law school, Rachel worked as a paralegal at several New England based environmental firms. Rachel received her undergraduate degree from the George Washington University where she majored in International Affairs with a focus on wildlife management. She has studied monkey behavior in four countries. In her free time Rachel enjoys skiing, concerts, and exploring the Pacific Northwest with her rescue pitbull, Lola.
Albert Chang is an environmental and land use attorney with an environmental engineering background. He specializes in environmental permitting, land use litigation, municipal law, and administrative law. Albert holds a strong foundation in air quality, land use, natural resource, municipal, and environmental issues from his time as an environmental regulator with the Washington State Department of Ecology, and the Puget Sound Clean Air Agency. At those agencies, he drafted conditional permits for a wide range of industrial and commercial developments by applying regulations based on the Resource Conservation and Recovery Act, National Environmental Policy Act, Clean Air Act, Clean Water Act, and their local counterparts. He has also served as the lead environmental reviewer for hundreds of industrial and municipal construction projects, as well as CERCLA brownfield redevelopment projects. He is familiar with the working dynamic between government agencies, neighborhood stakeholders, property owners, developers, and regulators.
Since passing the bar, Albert has practiced at both large and boutique firm settings, specializing in land use and construction litigation, including municipal construction contract disputes, administrative appeals of transportation infrastructure proposals, construction defect litigation, boundary line disputes, and transportation infrastructure construction disputes. Albert has also served as an Assistant City Attorney, and currently serves as Deputy Director of a municipal Environmental Health Department.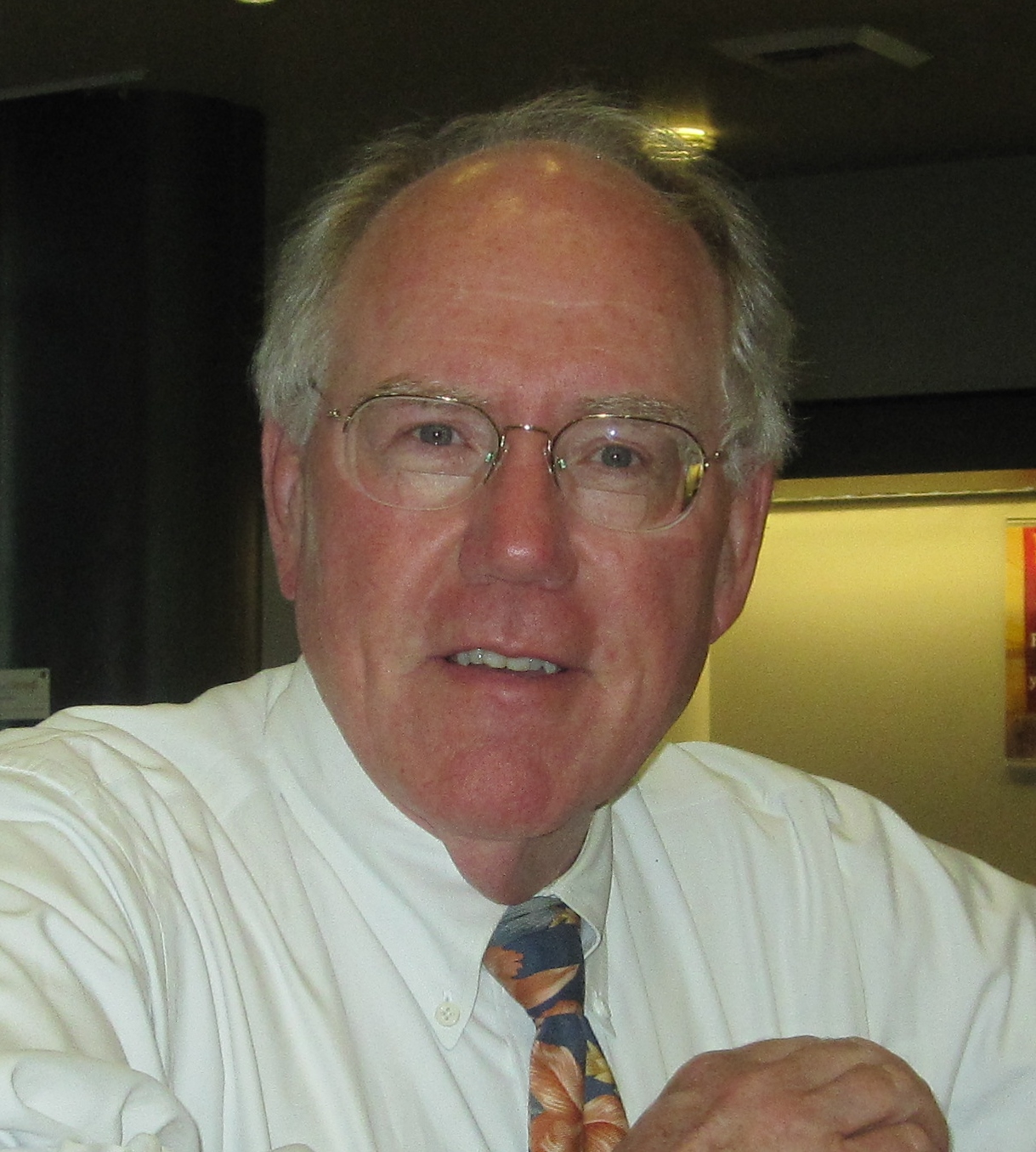 Robie G. Russell is engaged in the practice of law in Seattle, Washington, and Boise, Idaho. His practice emphasizes all environmental matters including regulation and remediation, real estate, oil and gas, and general business matters. He has had substantial experience in dealing with regulatory agencies and in managing negotiations and litigation concerning asbestos abatement, underground storage tanks, fuel delivery systems and hazardous wastes.

Prior to reentering private practice, Mr. Russell served for four years as the Regional Administrator of USEPA's Region 10 headquartered in Seattle, Washington. Region 10 comprises the states of Alaska, Idaho, Oregon and Washington. While in that position, Mr. Russell was responsible for all environmental matters in the region as well as the management of over 700 employees and an annual budget in excess of $150 million. During his tenure, Region 10 successfully negotiated the Tri-Party Agreement for the remediation of the Hanford nuclear facility, managed the cleanup of the Alaska Oil Spill, and numerous other significant environmental matters. Mr. Russell also led USEPA delegations to the People's Republic of China, the Philippines, and Canada, and was a member of a delegation of scientists and legal professionals who visited the Soviet Union and Poland, including the nuclear site at Chernobyl. Before his appointment to federal office, Mr. Russell served as a Senior Deputy Attorney General for the State of Idaho. His work involved major litigation in the U.S. Supreme Court, the Ninth Circuit Court of Appeals, the U.S. Claims Court, and the Idaho Supreme Court as well as numerous appearances before state and federal administrative agencies and the state legislature. Mr. Russell was in charge of the Natural Resources Division which handled all matters pertaining to environmental regulation, water quality, and resource management. He also headed the Local Government Division. Prior to law school, Mr. Russell served as Administrative Coordinator for the Idaho Department of Environmental Protection and Health. He received his Juris Doctorate and B.S. from the University of Idaho. He has also taken and taught numerous continuing legal education courses in the environmental field as well as business and public administration. In addition to his bachelor and juris doctorate degrees, Mr. Russell holds a Public Administration Certificate from the State of Idaho. He resides on Bainbridge Island, Washington.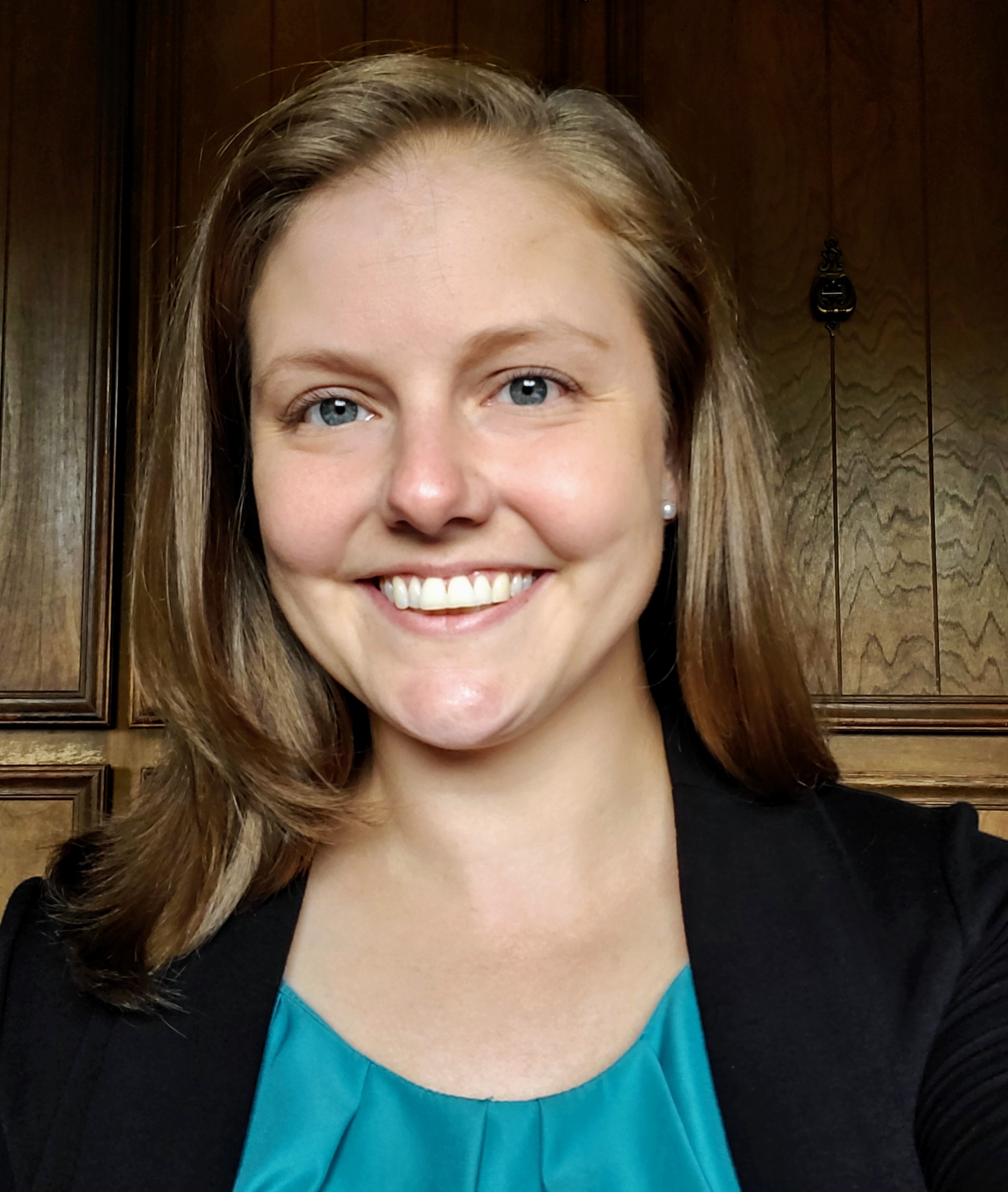 Caroline Cress is an Assistant Attorney General in the Ecology Division of the Washington State Attorney General's Office in Olympia. Her current practice focuses on air quality, climate mitigation, and regulatory oversight of the Hanford Nuclear Reservation. Prior to joining the Ecology Division in 2016, Caroline clerked for Hon. Ann Schindler at Division I of the Washington State Court of Appeals. She also worked for the Global Environmental Governance Project, the Nature Conservancy, and the Southern Environmental Law Center. Caroline received a B.A. in government and environmental policy from the College of William & Mary and a J.D. from the University of North Carolina School of Law. In her free time, Caroline enjoys gardening, hiking, and playing with her dogs.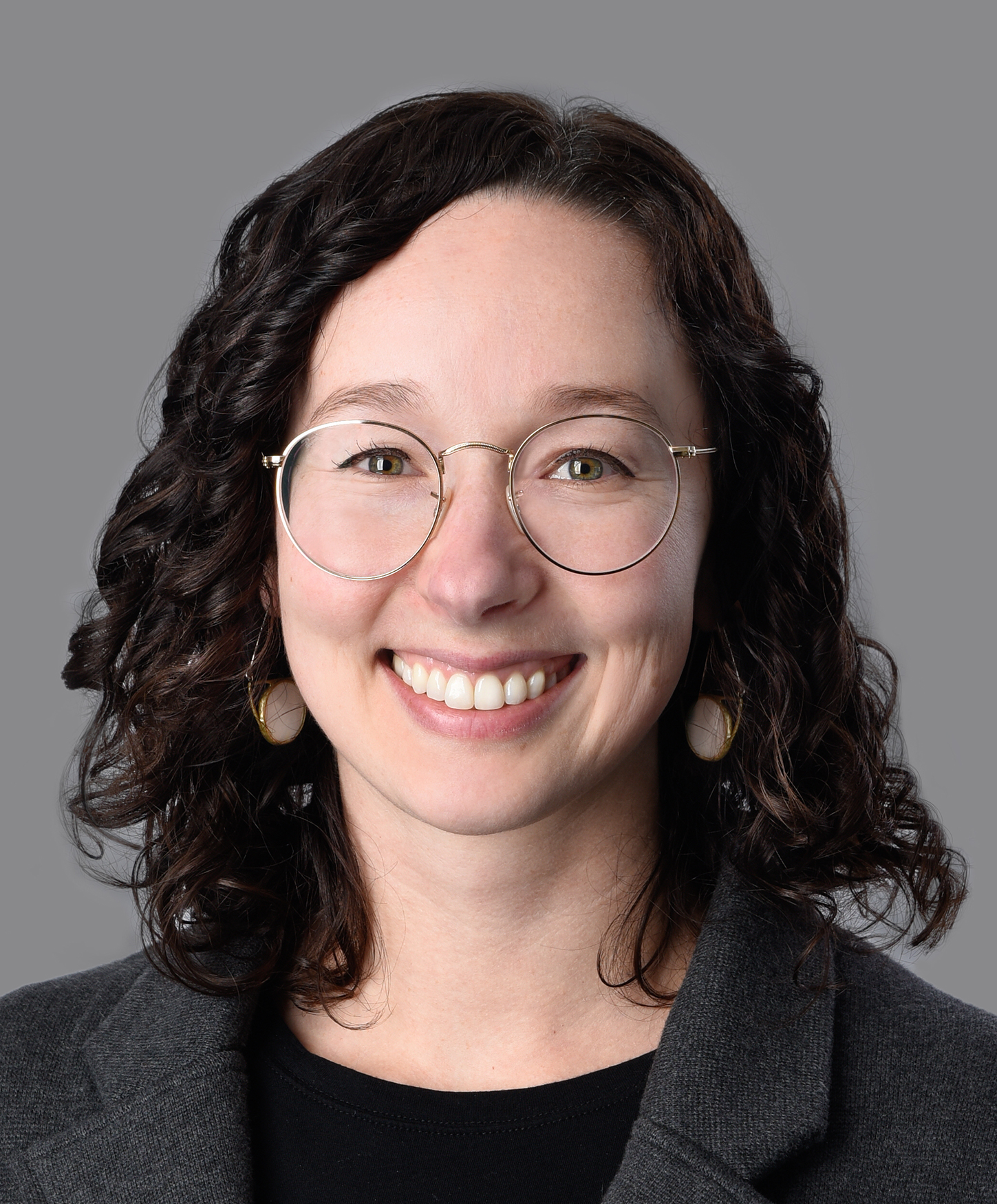 Gabrielle Gurian is an attorney at Perkins Coie in the firm's Real Estate & Land Use practice group. Gabrielle focuses her practice on land use entitlements and zoning matters, including condemnation, environmental compliance, and real estate transactions. Prior to joining the firm, Gabby was an Assistant Attorney General in the Ecology Division of the Washington State Attorney General's Office focused on water quality, shorelands protection, toxics cleanup, and environmental reviews under SEPA and NEPA plus associated permitting. Prior to joining the Ecology Division in 2019, Gabrielle clerked at the U.S. Department of Justice in the Environment and Natural Resources Division, the Natural Resource Defense Council (NRDC), Public Justice, and worked as a student attorney for the Harrison Institute for Public Law at Georgetown University Law Center. Gabrielle received a B.A. in International Affairs and Spanish from University of Washington and served as a Peace Corps Volunteer in Chongqing, China from 2012-2014. In her free time, Gabrielle enjoys rock climbing, surfing, mushroom foraging, and playing with her puppies, Mori (named after her favorite mushroom, Morels) and Tikka.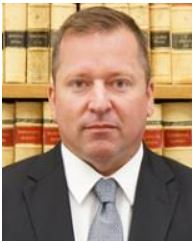 Jason A. Foust is an Assistant Attorney General in the Public Lands and Conservation Division at the Washington State Attorney General's Office. Currently, Jason is tasked with Wildfire and Forest Practices litigation. Prior to getting involved in environmental law, Jason was a criminal prosecutor, public defender, and a civil trial attorney in South Florida. Jason holds an LL.M. in Environmental Law from Vermont Law and Graduate School and serves as a Fire Commissioner for McLane Black Lake Fire Department in Olympia, WA. In his free time, Jason enjoys surfing, mountaineering, skiing, riding motorcycles, playing guitar, and spending time with his wife Bridget, rescue dog Lucy, and their four chickens.