A Message on the Passing of Former Chief Justice and WSBA President Mary Fairhurst
by WSBA
UPDATE: Join us in remembering Mary Fairhurst during a Celebration of Life at 1:30 p.m. on Saturday, April 9, at Saint Martin's University's Marcus Pavilion, Pacific Ave. SE, in Lacey, WA
We are saddened to learn that Mary Fairhurst passed away this morning after a years'-long battle with cancer. A retired Chief Justice of the Washington Supreme Court, she was a legal luminary and ferocious advocate for justice. She was also an unwavering beacon of love and compassion and a friend to all who came into her life. Both aspects of Justice Fairhurst's legacy have impacted the Washington State Bar Association, making it a better, stronger organization, as well as leaving indelible marks on many of our hearts.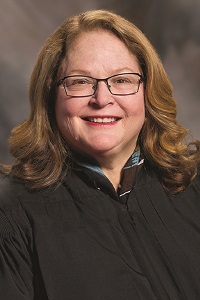 Last March, we honored Justice Fairhurst with a resolution about her distinguished career and impact on the state bar. Among other achievements, it recognizes Justice Fairhurst's efforts to expand legal opportunities for women and minorities; to ensure access to justice for all Washingtonians; to always serve and look out for the public welfare; and, not least, to uphold the integrity of the legal profession through thousands of hours volunteered with the state bar association. That included serving as the WSBA President from 1997-1998—as only the second woman to do so, at that time—as well as on the Board of Governors, Council for Public Education, and many other committees and initiatives.
Justice Fairhurst received the APEX Award of Merit in 2011, which is the state bar's highest honor given for long-term service to the bar and the public. "Throughout her career, Justice Fairhurst has worked to enhance opportunities for women and minorities in the profession and to ensure access to justice for low-income individuals and families," her nomination stated. "She worked on the constitutional amendment to increase the rights of crime victims while still honoring the constitutional rights of the accused. She organized the first statewide conferences on domestic violence. She planned and facilitated a youth violence summit and organized and moderated conferences dealing with sex offenders in the community."
Simply, Justice Fairhurst was a force of good for the WSBA … and the extended legal community . We are honored to have known her, and we join so many others who mourn her passing. She believed in miracles as she lived life to the utmost while overcoming health challenges—and we continue to believe in them!
Please check back on this webpage as we add updates about Celebration of Life details when available.
Sincerely,
WSBA President Brian Tollefson
Executive Director Terra Nevitt