The Member Wellness Program (formerly known as the Lawyers Assistance Program) promotes the well-being of WSBA members and law students. We are your resource for consultation, community, and education on mental health and self-care topics. All services are confidential (APR 19).
We are here to provide supportive care. Our services are free of charge and available to attorneys, law students, or those concerned about an attorney. We can also assist you with referrals for therapists, prescribers, groups, and treatment centers. Consultations employ a HIPAA-compliant telehealth portal. By clicking the link below you can choose your appointment time. Please review our Services Agreement. You can email us at wellness@wsba.org and we are careful to handle emails confidentially. We prefer phone calls to 206-727-8268 when faced with an urgent situation or you do not have access to email.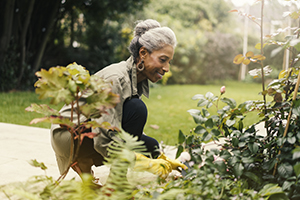 A suite of web pages that address both the practical and personal challenges of retirement.