Looking for a Guide with Templates?
Law Office in a Box® is a collection of resources (now available online for free!) that includes practice management forms for quick modification and use, a guide with step-by-step instructions on opening a law office, and other compiled resources that help the new solo-practitioner get started successfully.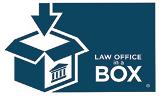 Review the Up and Running Guide
The Up and Running Guide is a helpful resource to guide you in the foundations of a successful law practice whether you are just starting out, or looking to improve upon an existing practice.
The guide covers topics like creating a business plan, finding office space, establishing a workflow, and more.
Download Forms and Checklists
Guide to planning for unexpected events.
Template for developing your own business plan.
Checklist for evaluating your business practices.
A template to keep track of active client matters.
An example form to help avoid conflicts of interest.