The 2019 APEX Awards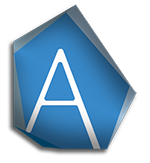 Congratulations to this year's recipients of the APEX Awards
Watch the videos detailing the the winners and their contributions.
The 2019 APEX Awards were presented at a ceremony and dinner on Sept. 26 at the Sheraton Hotel in downtown Seattle.
APEX Award Categories and Descriptions
---
The 2019 APEX Award Recipients
Roger Sherrard. Roger Sherrard is a small-town lawyer with a global impact. His international work helped establish the rule of law and an independent judiciary in the Republic of Albania. Over the course of 30 years and more than 50 visits to Albania he helped the country transition to a modern judiciary after decades of communist rule.
Angelo Petruss Award for Lawyers in Government Service
Susan L. Carlson. Susan L. Carlson has spent the past 37 years serving the people of the State of Washington as a government attorney. She has worked in all three branches of the government and is the first woman to serve as the Washington Supreme Court Clerk. Ms. Carlson always asks three questions in her government work: "Why do we do it this way?" "How can we make this better?" and "How can we serve the public better?"
Justice Charles Z. Smith Excellence in Diversity Award
Hon. G. Helen Whitener. Pierce County Superior Court Judge G. Helen Whitener made history as the county's first immigrant-born judge and is Washington state's only black, openly LGBT judge. In 2017 she spearheaded the "Color of Justice" program in Pierce County, which gives girls ages 10-19 the opportunity to meet and interact with female judges and attorneys. After the program's success in Pierce County, the program was expanded in partnership with the Superior Court Judges' Association and now serves Yakima, Thurston, and Whatcom counties.
Ann M. Guinn. Ann M. Guinn is a law practice management consultant who has provided service to WSBA members for over 30 years. She has presented over 100 CLEs on a variety of subjects. Ms. Guinn's expertise in law practice management is unparalleled. As one nominator states, Ms. Guinn possesses "the cheerfulness of Mary Poppins and the strategic acumen of Gen. George Patton."
Norm Maleng Leadership Award
Erin Lovell. Erin Lovell is cofounder and executive director at Legal Counsel for Youth and Children (LCYC), a nonprofit organization committed to community-based, holistic legal advocacy for youth and children in crisis. LCYC began in 2010 and now employees 10 attorneys who work with immigrant, at-risk, abused, neglected, homeless, and offender youth.
This award was presented at the Access to Justice Conference in Spokane in June.
Hon. Brett Buckley. Judge Brett Buckley is the presiding judge for Thurston County District Court and was instrumental in establishing Thurston County's Veteran's Court and Mental Health Court. Judge Buckley embodies the court's mission and demonstrates positivity and dynamism in helping others improve their lives.
Outstanding Young Lawyer Award
Shaun T. Greer. Shaun T. Greer is an active member of the Spokane County Bar Association and worked to establish its LGBTA Law Section, which he actively promotes along with the County Bar's Young Lawyer Division. In his community, Mr. Greer has served as the vice president of Meals on Wheels Spokane and is a volunteer for the Spokane Guild's School Annual Community Day Penny Drive.
Pro Bono and Public Service Award — Group
The Groves Law Offices, L.L.P. Laura and Travis Groves saw the need to assist family law clients and decided to do something about it by offering a free family law clinic every Saturday in Tacoma since 2017. The firm takes referrals from Tacomaprobono and walk-in clients. They also occasionally provide mediation services for pro se litigants.
Pro Bono and Public Service Award — Individual
William D. Braun. After two decades serving as a trial attorney with the U.S. Department of Justice, William D. Braun began serving pro bono clients who are survivors of domestic violence. In two recent cases that he argued (Smith v. Smith and Braatz v. Braatz), Mr. Braun left a lasting impact on family law practitioners and survivors of domestic violence. He provides training to private law firms and legal aid organizations and writes "pocket briefs" on recurring legal issues, which are used by domestic violence advocates and pro bono programs throughout Washington.
Mike Pettit. Pullman attorney Mike Pettit is well respected in the courthouse and the community, exemplifying the qualities described in the WSBA Creed of Professionalism. A local prosecuting attorney notes that as a defense attorney Mr. Pettit did as much to help shape his prosecuting practice as colleagues in the prosecuting attorney's office. Fellow attorneys in Whitman County praise Mr. Pettit's excellent skills as an attorney, his genuine concern for his clients, and his professional demeanor regardless of setting.
Sally P. Savage Leadership in Philanthropy Award
Fred Rivera. Fred Rivera, executive vice president and general counsel for the Seattle Mariners, serves on the boards of the King County Bar Foundation, the United Way of King County, and the Legal Foundation of Washington. In response to a recent study conducted by the Seattle Women's Commission, Mr. Rivera devised the Home Base Community Partnership to help prevent evictions and homelessness. Under his leadership, the Mariners donated $3 million to be managed by the United Way and used to help pay back rent. The KCBA Housing Justice Project will provide volunteer attorneys to negotiate with landlords on behalf of Home Base clients, and the United Way will provide case managers to help ensure the clients remain housed.
---
APEX Award Categories and Descriptions
Award of Merit
This award is the Bar's highest honor and is given to an individual for a recent, singular achievement. The singular achievement may involve an individual who has displayed exceptional courage in the face of adversity, thus bringing credit to the legal profession. It is awarded to individuals only – both legal professionals and members of the public.
Angelo Petruss Award for Lawyers in Government Service
Named in honor of Angelo R. Petruss, a senior assistant attorney general who passed away during his term of service on the WSBA Board of Governors, this award is given to a lawyer in government service who has made a significant contribution to the legal profession, the justice system, and the public.
Justice Charles Z. Smith Excellence in Diversity Award
This award is made to a lawyer, law firm, or law-related group that has made a significant contribution to diversity in the legal profession.
Legal Innovation Award
This award recognizes legal professionals, law firms, courts, law schools, individuals, or organizations who demonstrate leadership in promoting innovation in the practice of law. Innovation may be defined as programs, processes, or technology that advance or streamline the future of the profession and accessibility/delivery of legal services.
Lifetime Service Award
This award is a special award given for a lifetime of service to the legal community and the public.
Norm Maleng Leadership Award
This award is given jointly by the WSBA and the Access to Justice Board, in honor of the late King County Prosecutor Norm Maleng's legacy as a leader. He was an innovative and optimistic leader committed to justice and access to justice in both civil and criminal settings. Within the profession, his leadership was characterized by his love of the law and commitment to diversity and mentorship. This award recognizes those who embody these qualities.
This award will be presented at the Access to Justice Conference in Spokane in June.
Outstanding Judge Award
This award is presented for outstanding service to the bench and for special contribution to the legal profession at any level of the court.
Outstanding Young Lawyer Award
This award recognizes one attorney who has made significant contributions to the professional community, especially the community of young lawyers, within their initial years of practice. Recipients must be active WSBA members within five years of admission to any bar association or less than 36 years of age.
Pro Bono and Public Service Awards
These awards are presented to an individual, a lawyer, other legal professional, law firm, or other legal entity for outstanding cumulative efforts in providing pro bono services or who gives back in meaningful ways to the public, the community, or to the legal profession. Nominations will be considered in two categories: 1) for an individual, or solo or small firm practitioner; 2) for a multi-person law firm or organization.
Professionalism Award
This honor is awarded to a WSBA member who exemplifies the spirit of professionalism in the practice of law, as defined in the WSBA's Creed of Professionalism.
Sally P. Savage Leadership in Philanthropy Award
Sally Savage led the Bar Foundation's renaissance and was a catalyst for its refocused mission to sustain the WSBA's effort to advance justice and diversity. Her clarity, expertise and vision helped establish a path for enduring support of a strong bar association that provides statewide leadership on matters of profound importance to the profession and the citizenry. Sally's spirit of generosity and leadership continue to inspire all who recognize the transformative potential of philanthropy. Philanthropy means "love of humanity" and focuses on private initiatives for the public good, focusing on quality of life. Sally Savage emulated this spirit of philanthropy in her life, and it is in her memory that we continue to honor donors, volunteers and friends of the Washington State Bar Foundation who embody Sally's spirit.