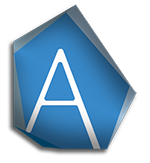 The 2020 APEX Awards
The 2020 WSBA APEX Awards celebrated the luminaries of the legal profession during a live online awards shows that aired on Dec. 4, 2020. Watch the event video below.
2020 APEX Award Recipients
Award of Merit
This award is the Bar's highest honor and is given to an individual for a recent, singular achievement. The singular achievement may involve an individual who has displayed exceptional courage in the face of adversity, thus bringing credit to the legal profession. It is awarded to individuals only – both legal professionals and members of the public.
Daniel G. Jones, Silverdale, Washington
Capt. Jones serves as a Navy Reserve JAG at Naval Base Kitsap, and as a civilian attorney with the Navy's Region Legal Services Office Northwest. At NRLS-NW he is responsible for training all new JAGs as they begin their legal careers, and is often the first mentor for many of these new attorneys. One supporter noted that "...any Navy JAG officer who has competently provided legal assistance in the Northwest over at least the past decade has Mr. J to thank."
---
Angelo Petruss Award for Lawyers in Government Service
Named in honor of Angelo R. Petruss, a senior assistant attorney general who passed away during his term of service on the WSBA Board of Governors, this award is given to a lawyer in government service who has made a significant contribution to the legal profession, the justice system, and the public.
Nancy Koptur, Olympia, Washington
Ms. Koptur is well known in the family law community for her 30 years of service as a staff attorney with the Washington Department of Social and Health Services, Division of Child Support in Olympia. She served as the DCS Legislative and Rules Coordinator, and was the "go-to" attorney for all things child support-related. She has been very involved with the WSBA Family Law Section, as an Executive Committee member, and frequent listserv contributor.
---
Justice Charles Z. Smith Excellence in Diversity Award
Named in honor of Justice C. Z. Smith, the first African-American to serve on the Washington Supreme Court, this award goes to a lawyer, law firm, or law-related group that has made a significant contribution to diversity in the legal profession.
Catherine C. A. Romero, Redmond, Washington
The nomination for Ms. Romero outlines her significant contributions and support of the next generation of Latinx lawyers. Ms. Romero's work with the Hispanic National Bar Association in co-founding the Intellectual Property Law Institute (IPLI) at George Washington University has provided over 180 Hispanic and Latinx law students with an expenses-paid week-long IP and Technology law immersion program. The goal of the program is to increase the number of Latinx law student going into IP and Technology law. Ms. Romero keeps in touch with the graduates, mentoring them and providing them with a professional network. Since the IPLI program was founded in 2013, the number of Latina attorneys practicing in IP and Technology law has increased by 15%. Additionally, she has volunteered to provide pro bono service to asylum seekers on the Mexico-Texas border. Her day job is as the Senior Attorney supporting Microsoft's Office of Responsible AI (ORA), which is responsible for setting AI principles and policy, education, and developing best practices.
---
Legal Innovation Award
This award recognizes legal professionals, law firms, courts, law schools, individuals, or organizations who demonstrate leadership in promoting innovation in the practice of law. Innovation may be defined as programs, processes, or technology that advance or streamline the future of the profession and accessibility/delivery of legal services.
Latinx Legal Day, Vancouver, Washington
The committee was impressed with the collaborative efforts made to hold a law clinic that creates a safe space specifically for the underserved Latinx community in Clark County. The Latinx Legal Day clinic has been held quarterly since 2016, and over 650 clients have been served. Latinx Legal Day is a collaborative effort between SW WA LULAC, YWCA Clark County, Latino Community Resource Group and Clark County Volunteer Lawyers Program.
---
Lifetime Service Award
This award is a special award given for a lifetime of service to the legal community and the public.
Patricia J. Chvatal, Richland, Washington; Carol Newell Pidduck, Ellensburg, Washington; and D. Jean Shaw, Vancouver, Washington
Ms. Chvatal's nominators noted her long career in the Tri-Cities as a member of the family law legal community. A 1975 graduate of Gonzaga Law, Ms. Chvatal was the first woman to practice law in the area. She began to specialize in family law after volunteering at a women's shelter. Now, 43 years later, Ms. Chvatal continues to be a fixture in the community donating her time and resources to many local causes.
For the past 20 years, Ms. Pidduck has served as the Executive Director of the nonprofit organization Court Appointed Special Advocate (CASA) of Kittitas County, responsible for two paid staff, over 25 volunteers, 100+ cases, outreach and fundraising. The nomination concludes that "…she made the community a better place" Ms. Pidduck is a 1976 graduate of the Gonzaga School of Law.
In 1975, Ms. Shaw graduated from Gonzaga and the next year opened the first all-women law firm in Spokane, with Ms. Kathleen O'Connor. Ms. Shaw later moved across the state to Vancouver where she practiced real estate law. She also served as Assistant General Counsel to KinderCare and managed a portfolio of 1,500 properties. Ms. Shaw also served a quarter-century on the board of the Humane Society of Southwest Washington, including a term as its president.
---
Norm Maleng Leadership Award
This award is given jointly by the WSBA and the Access to Justice Board, in honor of the late King County Prosecutor Norm Maleng's legacy as a leader. He was an innovative and optimistic leader committed to justice and access to justice in both civil and criminal settings. Within the profession, his leadership was characterized by his love of the law and commitment to diversity and mentorship. This award recognizesthose who embody these qualities.
Malou Chavez, Seattle, Washington
Ms. Chavez serves as the Deputy Director of the Northwest Immigrant Rights Project (NWIRP), and supervises a legal team at one of the country's largest nonprofit organizations exclusively focused on providing immigrant legal services. She is a graduate of Seattle University School of Law and previously worked with NWIRP in Moses Lake and Wenatchee.
---
Outstanding Judge Award
This award is presented for outstanding service to the bench and for special contribution to the legal profession at any level of the court.
Hon. Michael McCarthy, Yakima, Washington, to receive the award posthumously.
Judge McCarthy's legacy includes 20+ years of service as a Yakima County judge. He came to Washington from Massachusetts in while service as a VISTA volunteer (the domestic Peace Corps) and began his career in Yakima in 1980, where he served in the prosecutor's office, the Yakima County Corporate Counsel's office, Yakima County District Court, and finally Yakima County Superior Court. Judge McCarthy was well respected and well-liked by the Yakima legal community; he also served as a judge for Kittitas, Benton, and Franklin Counties when conflict cases arose. Judge McCarthy passed away from cancer in February 2020.
---
Outstanding Young Lawyer Award
This award recognizes one attorney who has made significant contributions to the professional community, especially the community of young lawyers, within their initial years of practice. Recipients must be active WSBA members within five years of admission to any bar association or less than 36 years of age.
Jordan Couch, University Place, Washington
Mr. Couch has done a tremendous amount of work to bring new and young lawyers into the WSBA, and these efforts have had a positive impact on young lawyers.
---
Pro Bono and Public Service Awards
These awards are presented to an individual, a lawyer, other legal professional, law firm, or other legal entity for outstanding cumulative efforts in providing pro bono services or who gives back in meaningful ways to the public, the community, or to the legal profession. Nominations will be considered in two categories: 1) for an individual, or solo or small firm practitioner; 2) for a multi-person law firm or organization.
Thurston County Volunteer Legal Services, Olympia, Washington
Thurston County Volunteer Legal Services (TCVLS) coordinates volunteer lawyers in Thurston, as well as Mason, Lewis, Grays Harbor, and Pacific counties. In 2019 TCVLS provided 1,550 consultations with 126 volunteer attorneys and another 43 pro-bono representations. The nomination application states that: "The staff and team of volunteer attorneys at TCVLS represent the best and the highest ideals of the legal profession. They give people who have virtually no resources, but who face serious legal challenges or needs, a fighting chance."
Joanna Plichta Boisen, Seattle, Washington
Ms. Boisen's work focuses on creating pro bono positions at private law firms, first at Foster Pepper and now Davis Wright Tremaine, where she currently serves as the Chief Pro Bono and Social Impact Officer. She is also helping to coordinate the access to justice response to the COVID-19 pandemic in Washington State, and is working with Senator Murray's Office in these efforts.
---
Professionalism Award
This honor is awarded to a WSBA member who exemplifies the spirit of professionalism in the practice of law, as defined in the WSBA's Creed of Professionalism.
Jean M. McCoy, Vancouver, Washington
Ms. McCoy's nomination is filled with references to her fairness, honesty and compassion. She is a mentor to new attorneys, and is highly respected by the local bar. She practices in the contentious areas of landlord-tenant and creditor's right law. Judges trust her, and she is a trusted, reasonable practitioner in the community. "Kind" and "diplomatic" are words used to describe her. She also edits the local bar newsletter, Hearsay, and has been active in the WSBA Real Property, Probate and Trust section.
---
Sally P. Savage Leadership in Philanthropy Award
Sally Savage led the Bar Foundation's renaissance and was a catalyst for its refocused mission to sustain the WSBA's effort to advance justice and diversity. Her clarity, expertise and vision helped establish a path for enduring support of a strong bar association that provides statewide leadership on matters of profound importance to the profession and the citizenry. Sally's spirit of generosity and leadership continue to inspire all who recognize the transformative potential of philanthropy. Philanthropy means "love of humanity" and focuses on private initiatives for the public good, focusing on quality of life. Sally Savage emulated this spirit of philanthropy in her life, and it is in her memory that we continue to honor donors, volunteers and friends of the Washington State Bar Foundation who embody Sally's spirit.
Lembhard G. Howell, Seattle, Washington
The Washington State Bar Foundation states: "The Trustees of the Washington State Bar Foundation voted unanimously to recommend that Lem Howell receive the Sally P. Savage Leadership in Philanthropy Award in 2020. Through his decades as a champion for justice, he exemplifies Sally Savage's spirit of generosity and leadership."
---
Congratulations to all award recipients!